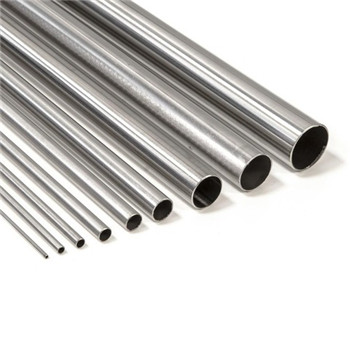 High Quality Duplex 201 304 304L 316L 309S 310S 2205 Seamless and Welded Stainless Steel Pipe
FOB Price: US $ 1560-2536 / Ton
Min. Order: 3 Tons
Type: Seamless or Welded
Technique: ERW Efw Saw Cold Rolled and Hot Rolled
Material: Stainless Steel
Surface Treatment: Polished
Usage: Pipeline Transport, Boiler Pipe, Hydraulic/Automobile Pipe, Oil/Gas Drilling, Food/Beverage/Dairy Products, Machinery Industry, Chemical Industry, Mining, Construction & Decoration, Special Purpose
Section Shape: Round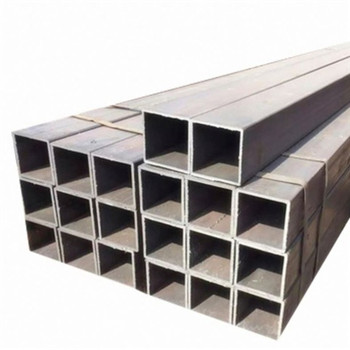 Polished No. 1 2b No. 4 Stainless Steel Pipe (201, 304, 304L, 316, 316L, 310S, 321, 2205, 317L, 904L) for Gas/Oil Tube
FOB Price: US $ 899-3000 / Ton
Min. Order: 2 Tons
Type: Seamless
Technique: Cold Rolled
Material: 201, 202 , 304 , 304L , 304h , 309, 309S , 310S
Surface Treatment: Polished
Usage: Pipeline Transport, Boiler Pipe, Hydraulic/Automobile Pipe, Oil/Gas Drilling, Food/Beverage/Dairy Products, Machinery Industry, Chemical Industry, Mining, Construction & Decoration, Special Purpose
Section Shape: Round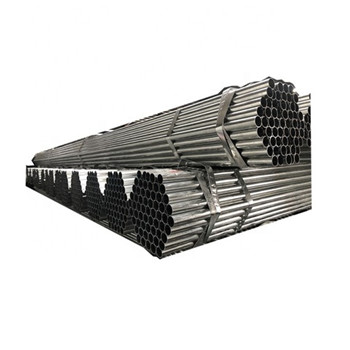 201 304 316 316L 904L 2205 310S 2520 254smo Seamless Welded Round Square Rectangle Rectangular Stainless Steel Pipe
FOB Price: US $ 1128-1288 / Ton
Min. Order: 10 Tons
Type: Stainless Steel Pipes
Standard: ASTM, AISI, GB, JIS, DIN, EN
Grade: 300 Series
Certification: ISO, RoHS, IBR, AISI, ASTM, GB, EN, DIN, JIS
Shape: Round
Technique: Hot Rolled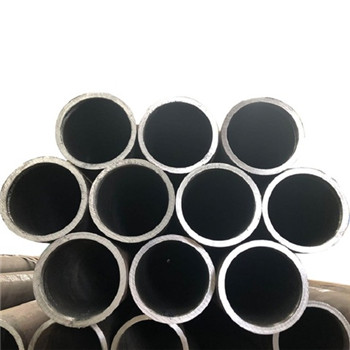 AISI SUS Ss 201 / 202 / 304 / 304L / 316 / 316L / 310S / 410 / 420 / 430 / 904L / 2205 / 2507 Stainless Steel Welded / Seamless Tube Pipe Price Factory
FOB Price: US $ 880-2999 / Ton
Min. Order: 1 Ton
Type: Stainless Steel Pipes
Standard: ASTM, AISI, GB, JIS, DIN, EN
Grade: 300 Series
Certification: ISO, RoHS, IBR, AISI, ASTM, GB, EN, DIN, JIS
Shape: Round
Technique: Cold Rolled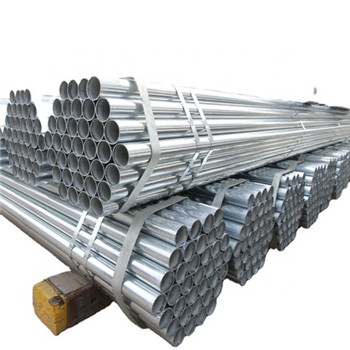 AISI SUS Ss 201 / 202 / 304 / 304L / 316 / 316L / 310S / 410 / 420 / 430 / 904L / 2205 / 2507 Stainless Steel Welded / Seamless Tube Pipe Price Factory
FOB Price: US $ 1960-2200 / Ton
Min. Order: 1 Ton
Type: Stainless Steel Pipes
Standard: ASTM, AISI, GB, JIS, DIN, EN
Grade: 300 Series
Certification: ISO, AISI, ASTM, GB, EN, DIN, JIS
Shape: Round
Technique: Cold Rolled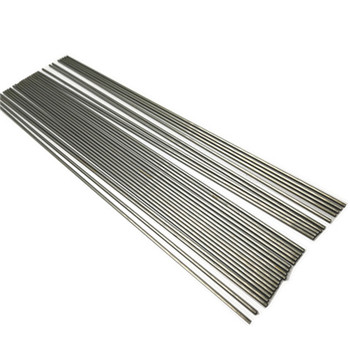 Seamless Stainless Steel Pipe (ASTMA213 TP304/321/310S/904L/2205/2507)
FOB Price: US $ 1-10 / kg
Min. Order: 500 kg
Type: Seamless
Technique: Cold Drawn
Material: Stainless Steel
Surface Treatment: Acid Washing or Polished
Usage: Pipeline Transport, Boiler Pipe, Hydraulic/Automobile Pipe, Oil/Gas Drilling, Food/Beverage/Dairy Products, Machinery Industry, Chemical Industry, Mining, Construction & Decoration, Special Purpose
Section Shape: Round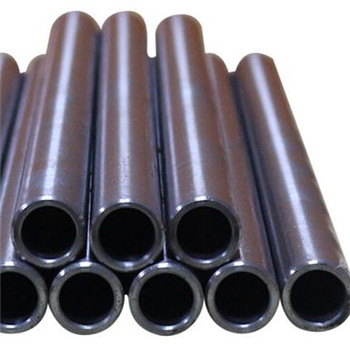 201 304 304L 316 321 2205 Stainless Seamless Steel Pipe
FOB Price: US $ 1400-2500 / Ton
Min. Order: 5 Tons
Type: Seamless
Technique: Hot Rolled
Material: Stainless Steel
Surface Treatment: Mirror Polished, Brushed, Pickling, Bright
Usage: Food/Beverage/Dairy Products, Machinery Industry, Construction & Decoration
Section Shape: Round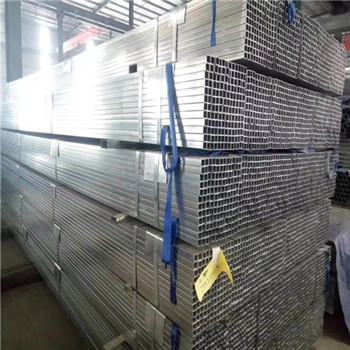 En 10204 3.1 AISI 304/316L/321/2205 Seamless Stainless Steel Pipe
FOB Price: US $ 1000-3000 / Ton
Min. Order: 1 Ton
Type: Seamless
Technique: Cold Drawn
Material: Stainless Steel
Surface Treatment: Polished
Usage: Food/Beverage/Dairy Products, Construction & Decoration, Special Purpose
Section Shape: Round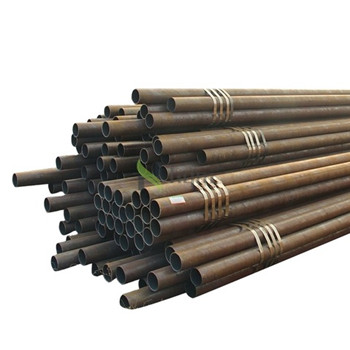 High Quality S31803/Alloy 2205/ Seamless Stainless Steel Pipe
FOB Price: US $ 18-21.5 / kg
Min. Order: 1 kg
Type: Round
Standard: AISI
Composition: /
Technique: Cold Drawn
Shape: Round
Surface Treatment: Polished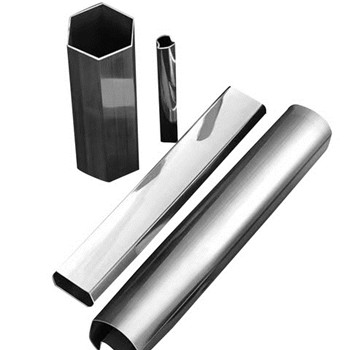 S31803 1.4462 Duplex 2205 Stainless Steel Pipe (Round/Square /Rectangle)
FOB Price: US $ 2.5-3 / kg
Min. Order: 500 kg
Type: Seamless/Weld
Technique: Cold Rolled/Hot Rolled
Material: Stainless Steel
Surface Treatment: Shiny Surface, 2b, 2r, Ba
Usage: Pipeline Transport, Boiler Pipe, Hydraulic/Automobile Pipe, Oil/Gas Drilling, Food/Beverage/Dairy Products, Machinery Industry, Chemical Industry, Mining, Construction & Decoration, Special Purpose
Section Shape: Round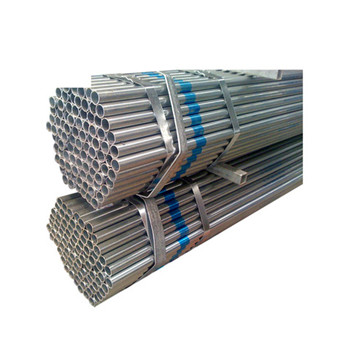 AISI SUS Ss 201 / 202 / 304 / 304L / 316 / 316L / 310S / 410 / 420 / 430 / 904L / 2205 / 2507 Stainless Steel Welded / Seamless Tube Pipe Price Factory
FOB Price: US $ 1.8-4.1 / kg
Min. Order: 1 kg
Type: Seamless
Technique: Cold Drawn
Material: Stainless Steel
Surface Treatment: Polished
Usage: Pipeline Transport, Boiler Pipe, Hydraulic/Automobile Pipe, Oil/Gas Drilling, Food/Beverage/Dairy Products, Machinery Industry, Chemical Industry, Mining, Construction & Decoration, Special Purpose
Section Shape: Round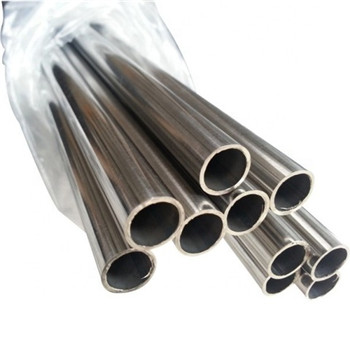 ASTM A240 2205 Stainless Steel Pipe Dimensions
FOB Price: US $ 3850-3990 / Ton
Min. Order: 1 Ton
Type: Seamless Pipe, Welded Pipe
Technique: Hot Rolled Cold Rolled Cold Drawing Extrusion
Material: Carbon Steel Alloy Steel Stainless Steel
Surface Treatment: Polished or According to Customer's Requirement
Usage: Pipeline Transport, Boiler Pipe, Hydraulic/Automobile Pipe, Oil/Gas Drilling, Machinery Industry, Chemical Industry, Mining, Construction & Decoration, Special Purpose
Section Shape: Round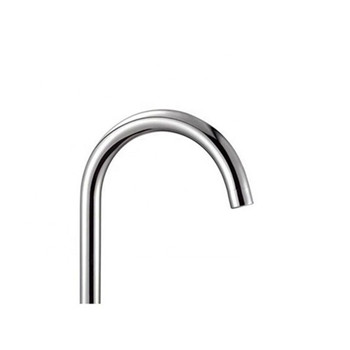 904L 2205 2507 Stainless Steel Pipe (Seamless, Welded) Factory Price
FOB Price: US $ 1500-1600 / Ton
Min. Order: 1 Ton
Type: Stainless Steel Pipes
Standard: ASTM, AISI, GB, JIS, DIN, EN
Grade: 600 Series
Certification: ISO, AISI, ASTM, GB, EN, DIN, JIS
Shape: Round
Technique: Hot Rolled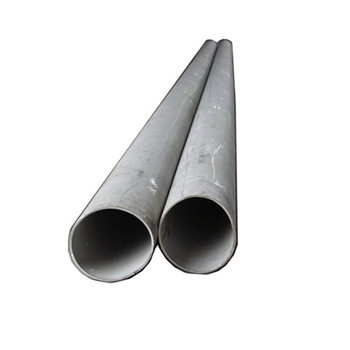 2205 Stainless Steel Seamless Pipe Tube 2b Surface Stainless Steel Pipes
FOB Price: US $ 1500-1700 / Ton
Min. Order: 10 Tons
Type: Seamless
Technique: Hot Rolled
Material: Stainless Steel
Surface Treatment: Polished
Usage: Pipeline Transport, Boiler Pipe, Construction & Decoration
Section Shape: Round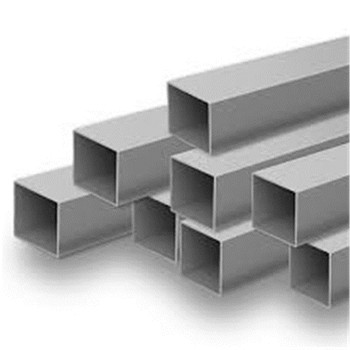 S32205 S22053 2205 Industrial Welded Stainless Steel Pipe
FOB Price: US $ 1299-1999 / Ton
Min. Order: 10 Tons
Type: Stainless Steel Pipes
Standard: ASTM, AISI, GB, JIS, DIN, EN
Grade: 300 Series
Certification: ISO, RoHS, IBR, AISI, ASTM, GB, EN, DIN, JIS
Shape: Round
Technique: Hot Rolled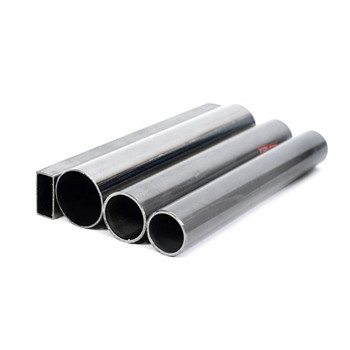 Seamless TP304 Tp316 904 2205 2507 Stainless Steel Pipes
FOB Price: US $ 690-1100 / Ton
Min. Order: 10 Tons
Type: Seamless
Technique: Hot Rolled
Material: Stainless Steel
Surface Treatment: Copper Coated
Usage: Pipeline Transport, Boiler Pipe
Section Shape: Round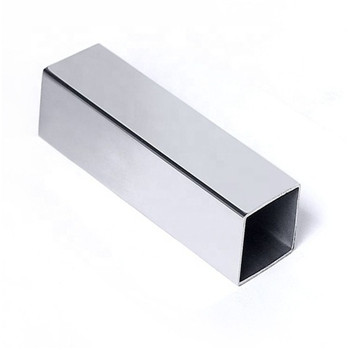 Hot Sale Super Duplex 2205 S31803 Stainless Steel Pipe for Submarine Equipment
FOB Price: US $ 1700-2200 / Ton
Min. Order: 1 Ton
Type: Stainless Steel Pipes
Standard: ASTM, AISI, GB, JIS, DIN, EN
Grade: Duplex Stainless Steel
Certification: ISO, RoHS, IBR, AISI, ASTM, GB, EN, DIN, JIS
Shape: Round.Square.Rectangle
Technique: Hot Rolled/Cold Drawing/Pickling/Precision Rolling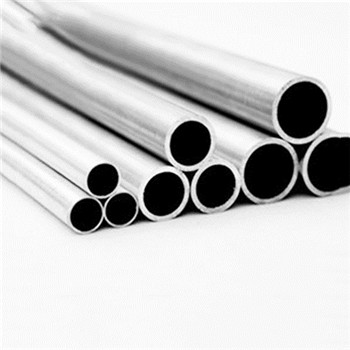 AISI ASTM Welded Seamless Stainless Steel Pipe (304 304H 316 316Ti 317L 321 309S 310S 2205 2507 904L 253mA 254Mo)
FOB Price: US $ 1000-2000 / Ton
Min. Order: 1 Ton
Type: Stainless Steel Pipes
Standard: ASTM, AISI
Grade: 300 Series
Certification: ISO, RoHS, AISI, ASTM, EN
Shape: Round
Technique: Cold Rolled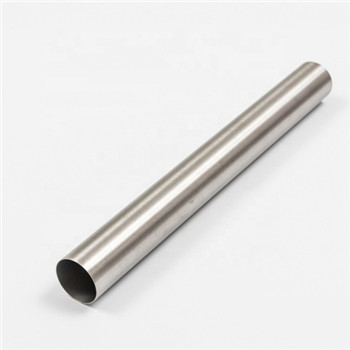 High Quality Seamless Saf 2205 Stainless Steel Pipe
FOB Price: US $ 600-1000 / Ton
Min. Order: 1 Ton
Type: Seamless
Technique: Hot Rolled
Material: Stainless Steel
Surface Treatment: Polished
Usage: Construction & Decoration
Section Shape: Round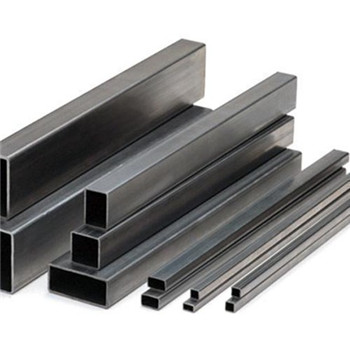 ASTM A312 2205 Seamless Stainless Steel Pipe
FOB Price: US $ 3000 / Ton
Min. Order: 1 Ton
Type: Seamless
Technique: Cold Drawn
Material: Stainless Steel
Surface Treatment: According to Demand
Usage: Pipeline Transport, Boiler Pipe, Hydraulic/Automobile Pipe, Oil/Gas Drilling, Machinery Industry, Chemical Industry, Mining, Construction & Decoration, Special Purpose
Section Shape: Round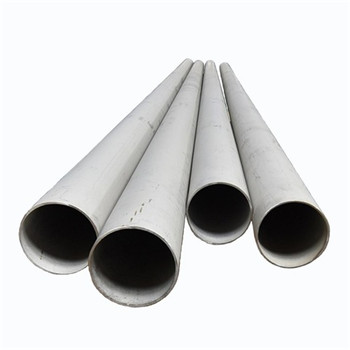 2 Inch Diameter Saf 2205 Stainless Steel Super Duplex Pipes
FOB Price: US $ 25-30 / Meter
Min. Order: 600 Meters
Type: Welded
Technique: EFW
Material: Stainless Steel
Surface Treatment: No.1, No.4, 2b, Ba, Hl, 8K, Polish, Pickling
Usage: Pipeline Transport, Boiler Pipe, Hydraulic/Automobile Pipe, Oil/Gas Drilling, Food/Beverage/Dairy Products, Machinery Industry, Chemical Industry, Mining, Construction & Decoration, Special Purpose
Section Shape: Round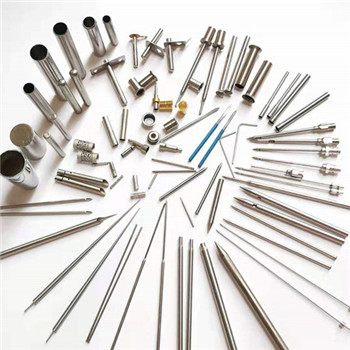 304/310/316L/201/202/2205 Stainless Steel Pipe Per Mt Price
FOB Price: US $ 2489-2559 / Ton
Min. Order: 1 Ton
Type: Stainless Steel Pipes
Standard: ASTM, AISI, GB, JIS, DIN, EN
Grade: 300 Series
Certification: ISO, RoHS, IBR, AISI, ASTM, GB, EN, DIN, JIS
Shape: Round
Technique: Cold Rolled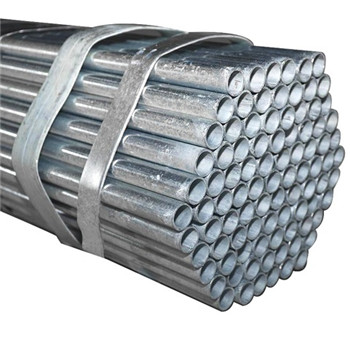 China Manufactures Ss 304/316L/201/2205/310S Stainless Steel Pipe Price Per Meter
FOB Price: US $ 1.64 / kg
Min. Order: 1000 kg
Type: Steel Pipe
Technique: Hot Rolled/Cold Rolled
Surface Treatment: Matte ,Brushed,Embossing ,Mirror
Grade: AISI/ASTM/SUS201/202/304/304L/316…
Packing: Seaworthy Export Standard, Wooden Frame
Standard: Thickness: 0.5-60mm, OD: 1.0-800mm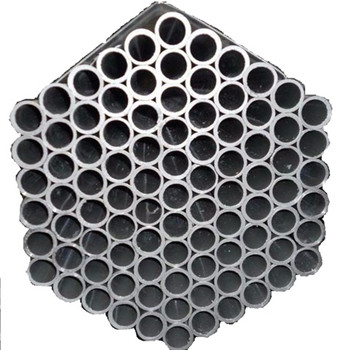 Factory Direct 201 304 316 316L 904L Duplex 2205 2507 Welded/Seamless Stainless Steel Pipe (Round/Square /Rectangle)
FOB Price: US $ 1000-3000 / Ton
Min. Order: 1 Ton
Type: Welded
Technique: Cold Rolled
Material: Stainless Steel
Surface Treatment: Polished
Usage: Food/Beverage/Dairy Products, Construction & Decoration, Special Purpose
Section Shape: Round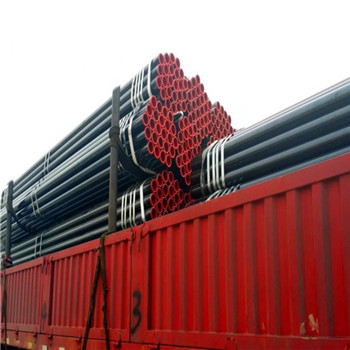 Round 2205 2507 Stainless Steel Pipe
FOB Price: US $ 600-1000 / Ton
Min. Order: 1 Ton
Type: Stainless Steel Pipes
Standard: ASTM, AISI, GB, JIS, DIN, EN
Grade: 300 Series
Certification: ISO, AISI, ASTM, GB, DIN
Shape: Round
Technique: Hot Rolled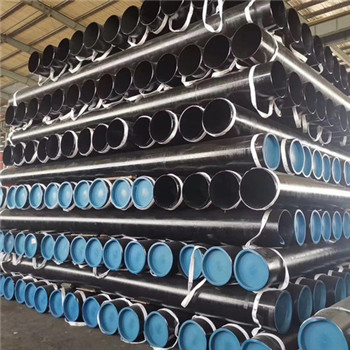 201 304 316 316L 904L 2205 310S 2520 254smo Round Square Rectangular Stainless Steel Pipe
FOB Price: US $ 540-650 / Ton
Min. Order: 1 Ton
Type: Stainless Steel Pipes
Standard: ASTM, AISI, GB, DIN, EN
Grade: 2B
Certification: ISO, BV
Shape: Round
Technique: Cold Rolled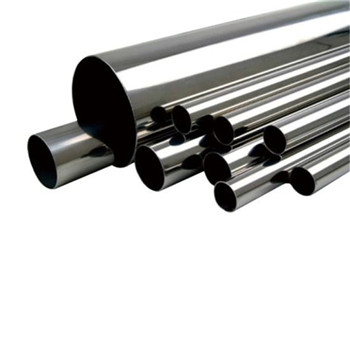 201 304L 316L 321 309S 310S 2205 Stainless Steel Pipe
FOB Price: US $ 1560-2536 / Ton
Min. Order: 3 Tons
Type: Seamless or Welded
Technique: ERW Efw Saw Cold Rolled and Hot Rolled
Material: Stainless Steel
Surface Treatment: Polished
Usage: Pipeline Transport, Boiler Pipe, Hydraulic/Automobile Pipe, Oil/Gas Drilling, Food/Beverage/Dairy Products, Machinery Industry, Chemical Industry, Mining, Construction & Decoration, Special Purpose
Section Shape: Round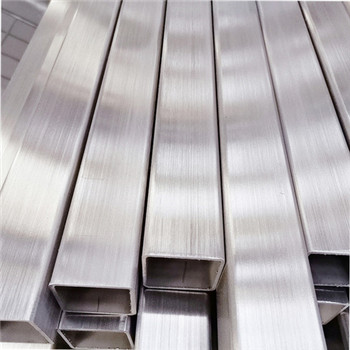 OD180 Duplex Steel 2205 Seamless Stainless Steel Pipe
FOB Price: US $ 3600-4200 / Ton
Min. Order: 1 Ton
Type: Seamless
Technique: Cold Rolled
Material: Stainless Steel
Surface Treatment: Polished
Usage: Pipeline Transport, Boiler Pipe, Oil/Gas Drilling, Food/Beverage/Dairy Products, Machinery Industry
Section Shape: Round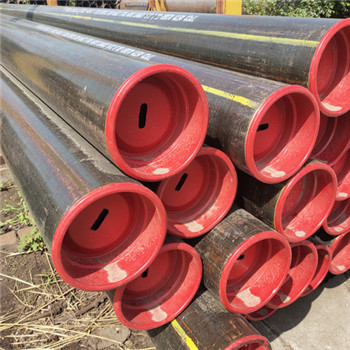 Duplex 2205 / Uns31803 S31803 Stainless Steel Seamless Pipe
FOB Price: US $ 199 / Ton
Min. Order: 1 Ton
Type: Stainless Steel Pipes
Standard: ASTM, AISI, GB, JIS, DIN, EN
Grade: 2205 Uns31803 S31803
Certification: ISO, RoHS, IBR, AISI, ASTM, GB, EN, DIN, JIS
Shape: Round
Technique: Hot Rolled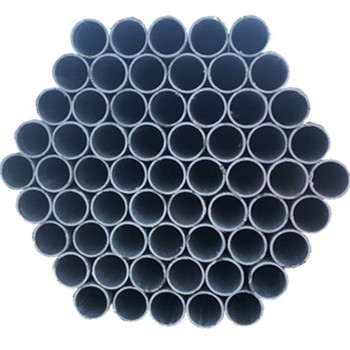 A790 Duplex 2205 / 2205D Welded Alloy Tube and Pipe.
FOB Price: US $ 3000 / Ton
Min. Order: 1 Ton
Type: Welded
Technique: Hot Rolled
Material: Alloy Steel
Surface Treatment: Polished
Usage: Heat Exchanger & Boiler
Section Shape: Round
Sourcing Guide for 2205 Pipe:
Minerals and energy are of major importance to the world economy. We are here to connect global buyers with reputable and qualified China Metallurgy, mineral & energy suppliers. Buying or selling minerals has never been easier! If you are about to import 2205 Pipe, you can compare the 2205 Pipe and manufacturers with reasonable price listed above. More related options such as stainless steel pipe, stainless steel tube, stainless steel could be your choices too. From sourcing raw materials to launching business projects to satisfying retail demands, our role evolves to meet your 2020 current and future sourcing needs in the mineral and energy industries.