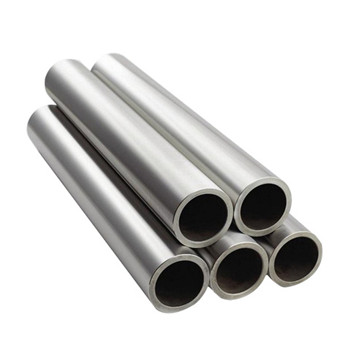 304n Stainless Steel Tube Pipe Pickled Finish
FOB Price: US $ 1-100 / kg
Min. Order: 500 kg
Type: Seamless
Technique: Cold Drawn
Material: Stainless Steel
Surface Treatment: Pickled
Usage: Pipeline Transport, Boiler Pipe, Hydraulic/Automobile Pipe, Oil/Gas Drilling, Food/Beverage/Dairy Products, Machinery Industry, Chemical Industry, Mining, Construction & Decoration, Special Purpose
Section Shape: Round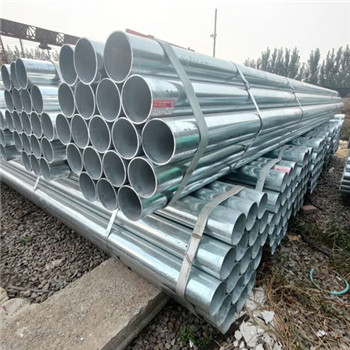 304n Stainless Steel Tube Pipe
FOB Price: US $ 1050-23500 / Ton
Min. Order: 1 Ton
Type: Stainless Steel Pipes
Standard: ASTM, AISI, GB, JIS, DIN, EN
Grade: 300 Series
Certification: ISO, AISI, ASTM, GB, EN, DIN, JIS
Shape: Round
Technique: Welded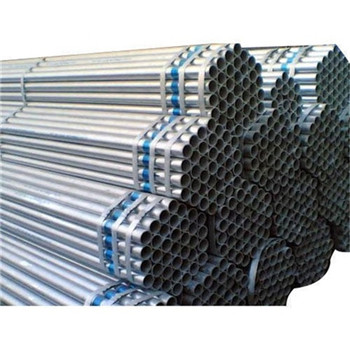 A312 (304N, 304LN, 316N, 316LN, 316Ti) Seamless Stainless Steel Pipe
FOB Price: US $ 3450-5400 / Ton
Min. Order: 1 Ton
Material: Stainless Steel
Standard: ASTM, API, DIN, JIS, En, BS, GOST
Diameter: 1/2inch~26inch
Cross-Section Shape: Various Shape
Connection Type: Welding, Seamless, Thread, Flange, Socket.
Wall Thickness: 5mm~80mm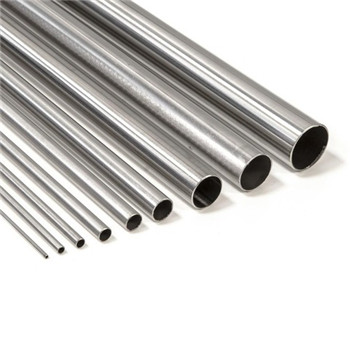 Stainless Steel Pipe with Polished (304 304L 304H 304N 316 316L 317L 310S 321 321H 347H)
FOB Price: US $ 1500-1650 / Ton
Min. Order: 1 Ton
Type: Stainless Steel Pipes
Standard: ASTM, AISI, GB, JIS, DIN, EN
Grade: 300 Series
Certification: ISO, AISI, ASTM, GB, EN, DIN, JIS
Shape: Round
Technique: Cold Rolled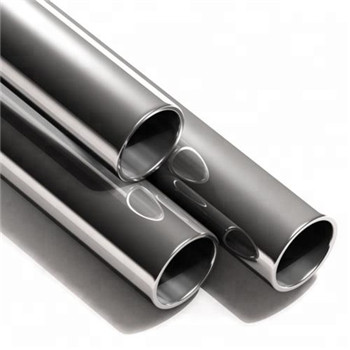 Buried Stainless Steel 304n Pipe
FOB Price: US $ 1850-1990 / Ton
Min. Order: 1 Ton
Type: Seamless Pipe, Welded Pipe
Technique: Hot Rolled Cold Rolled Cold Drawing Extrusion
Material: Carbon Steel Alloy Steel Stainless Steel
Surface Treatment: Polished or According to Customer's Requirement
Usage: Pipeline Transport, Boiler Pipe, Hydraulic/Automobile Pipe, Oil/Gas Drilling, Machinery Industry, Chemical Industry, Mining, Construction & Decoration, Special Purpose
Section Shape: Round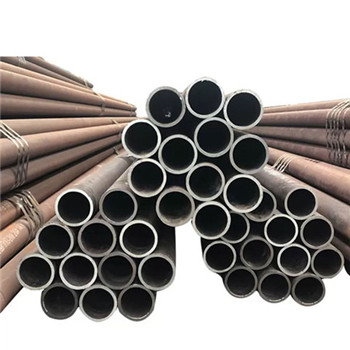 ASTM 304n Seamless Stainless Steel Round Pipe
FOB Price: US $ 2500 / Ton
Min. Order: 1 Ton
Type: Seamless and Welded Pipe
Standard: ASTM, AISI, GB, JIS, DIN, EN
Grade: 300 Series
Certification: ISO, RoHS, IBR, AISI, ASTM, GB, EN, DIN, JIS
Shape: Round
Technique: Cold Rolled, Cold Drawn, Hot Rolled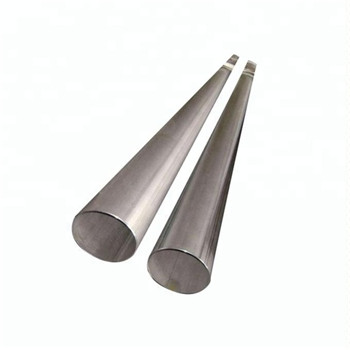 304n Stainless Steel Pipe Steel Pipe
FOB Price: US $ 1-100 / kg
Min. Order: 500 kg
Type: Seamless
Technique: Cold Drawn
Material: Stainless Steel
Surface Treatment: Pickled
Usage: Pipeline Transport, Boiler Pipe, Hydraulic/Automobile Pipe, Oil/Gas Drilling, Food/Beverage/Dairy Products, Machinery Industry, Chemical Industry, Mining, Construction & Decoration, Special Purpose
Section Shape: Round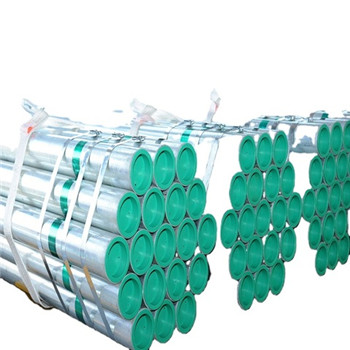 Best 304h 304n 1.4315 Stainless Steel Welded Pipe
FOB Price: US $ 600-1000 / Ton
Min. Order: 1 Ton
Type: Stainless Steel Pipes
Standard: ASTM, AISI, GB, JIS, DIN, EN
Grade: 900 Series
Certification: ISO, AISI, ASTM, GB, DIN
Shape: Round
Technique: Hot Rolled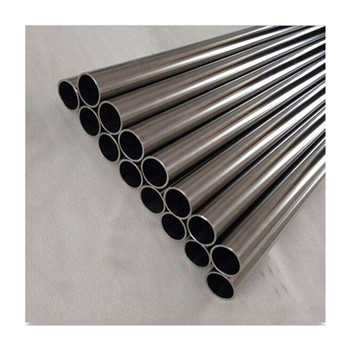 304n Stainless Steel Flexible Pipe
FOB Price: US $ 1400-1600 / Ton
Min. Order: 500 Tons
Type: Seamless
Technique: Cold Drawn
Surface Treatment: Copper Coated
Usage: Mining
Section Shape: Square
Size: Od:4~100mm, Wt:0.2~10mm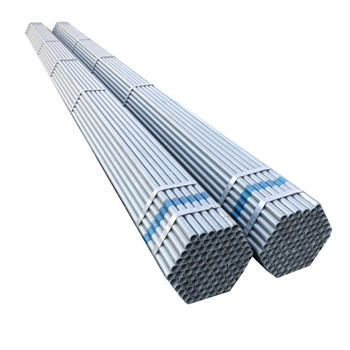 SUS 304n Seamless/Welded Decorative/Indurtrial Stainless Steel Round Square Tube Pipe
FOB Price: US $ 1050-23500 / Ton
Min. Order: 1 Ton
Type: Stainless Steel Pipes
Standard: ASTM, AISI, GB, JIS, DIN, EN
Grade: 300 Series
Certification: ISO, AISI, ASTM, GB, EN, DIN, JIS
Shape: Round, Square, Hexagonal
Technique: Welded or Seamless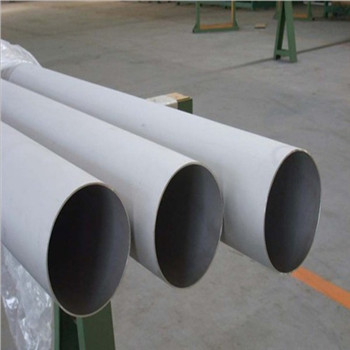 Stainless Steel 304n Pipe Pickled Finish with Pipe Tube System
FOB Price: US $ 1-100 / kg
Min. Order: 500 kg
Temperature Classification: Medium Temperature Piping
MPa Classfication: Medium Pressure Piping
Material: Stainless Steel
Standard: ASTM, GB, DIN, JIS, Customed
Diameter: 6-630mm
Medium: Liquid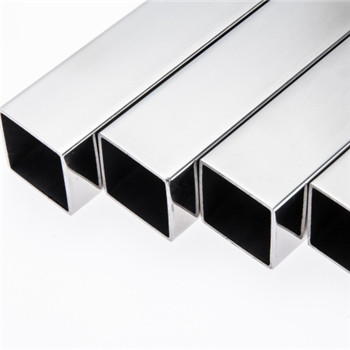 A376 (304N, 304LN, 316N, 316LN) Seamless Stainless Steel Pipe
FOB Price: US $ 300 / Ton
Min. Order: 1 Ton
Material: Stainless Steel
Standard: ASTM, API, DIN, JIS, En, BS, GOST
Diameter: 1/2inch~26inch
Cross-Section Shape: Various Shape
Connection Type: Welding, Seamless, Thread, Flange, Socket.
Wall Thickness: 5mm~80mm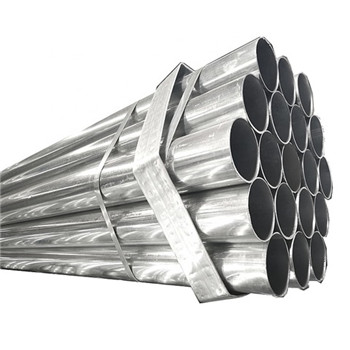 304 304L 304h 304n Cold Rolled Seamless Stainless Steel Pipe
FOB Price: US $ 1400-1500 / Ton
Min. Order: 1 Ton
Type: Stainless Steel Pipes
Standard: ASTM, AISI, GB, JIS, DIN, EN
Grade: 300 Series
Certification: ISO, AISI, ASTM, GB, EN, DIN, JIS
Shape: Round
Technique: Cold Rolled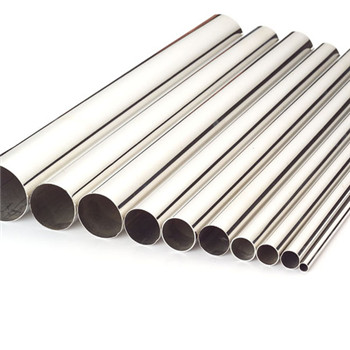 Tp304n Seamless/Welded Pipes (tubes, tubings) (AISI 304N, UNS S30451, 1.4306, SUS 304N)
FOB Price: US $ 1 / Piece
Min. Order: 1 Piece
Type: Seamless
Technique: Hot Rolled
Material: Stainless Steel
Surface Treatment: Polish
Usage: Pipeline Transport
Section Shape: Round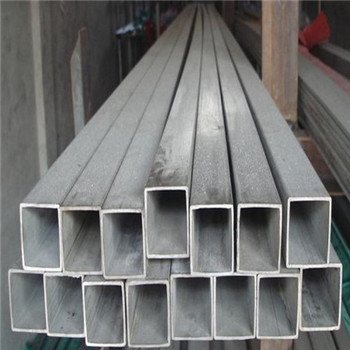 Tp 310S Seamless Stainless Steel Pipe for Heat Exchanger
FOB Price: US $ 4000 / Ton
Min. Order: 1 Ton
Type: Seamless
Technique: Hot Rolled
Material: Carbon Steel
Surface Treatment: Black
Usage: Pipeline Transport, Boiler Pipe, Hydraulic/Automobile Pipe, Oil/Gas Drilling, Food/Beverage/Dairy Products, Machinery Industry, Chemical Industry, Mining, Construction & Decoration, Special Purpose, Pipeline Transport, Boiler Pipe, Hydraulic/Automobile Pipe, Oil/Gas Drilling, Food/Beverage/Dairy Products, Machinery Industry, Chemical Industry, Mining, Construction & Decoration, Special Purpose
Section Shape: Round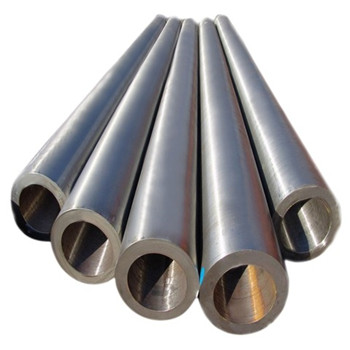 A312 SUS304 Seamless Steel Tube Pipe Welded Tube ERW/Smls Carbon Steel Pipe
FOB Price: US $ 22 / Piece
Min. Order: 1 Piece
Type: Welded
Technique: ERW
Material: Stainless Steel
Surface Treatment: Polished
Usage: Pipeline Transport, Hydraulic/Automobile Pipe, Oil/Gas Drilling, Machinery Industry, Chemical Industry, Mining, Construction & Decoration, Special Purpose
Section Shape: Round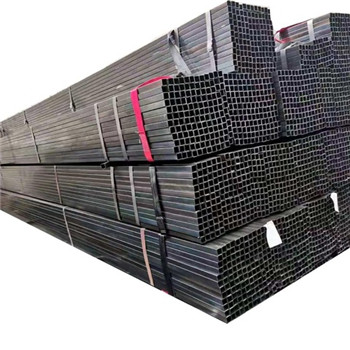 Urea Stainless Steel Pipe 2re69
FOB Price: US $ 3500-4000 / Ton
Min. Order: 5 Tons
Type: Seamless
Technique: Cold Rolled
Material: Stainless Steel
Surface Treatment: Pickling, Polishing
Section Shape: Round
O.D.: 6mm-630mm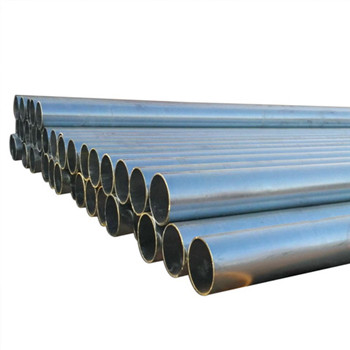 High Nickel 304 Stainless Steel Welded Pipe
FOB Price: US $ 1900-2100 / Ton
Min. Order: 1 Ton
Type: 304n Stainless Seamless Steel Pipe
Technique: Cold Drawn, Hot Rolled, Hot Rolled, ERW, Saw ,Efw
Material: 201, 202, 301, 304, 304L, 310S, 316, 316L, 321, Et
Surface Treatment: 180g, 320g, 400g Satin / Hairline 400g, 500g, 600g
Usage: Pipeline Transport, Boiler Pipe, Hydraulic/Automobile Pipe, Oil/Gas Drilling, Machinery Industry, Chemical Industry, Mining, Construction & Decoration
Section Shape: Round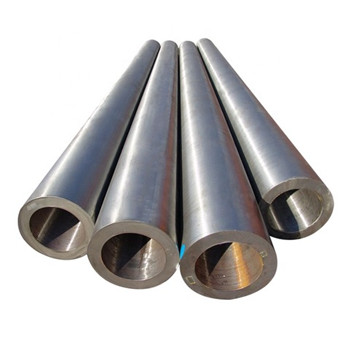 304ln Urea Grade Stainless Steel Pipe
FOB Price: US $ 3500-4000 / Ton
Min. Order: 5 Tons
Type: Seamless
Technique: Cold Rolled
Material: Stainless Steel
Surface Treatment: Pickling, Polishing
Section Shape: Round
O.D.: 6mm-630mm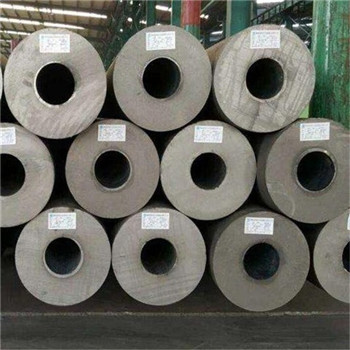 304L Stainless Welded Square Steel Pipe
FOB Price: US $ 2500-5000 / Ton
Min. Order: 1 Ton
Type: Welded or as Customer Requirement
Technique: Hot Rolled
Material: Stainless Steel
Surface Treatment: Mirror, Polish, 2b, Bright, Sand Blast or as Requ
Usage: Pipeline Transport, Oil/Gas Drilling, Machinery Industry, Chemical Industry, Mining, Construction & Decoration, Special Purpose
Section Shape: Square & Rectangular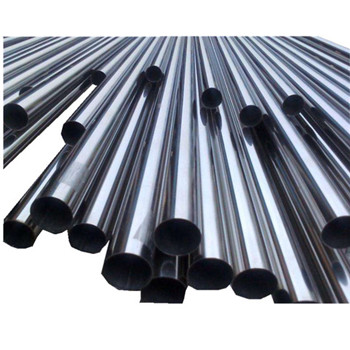 High Quality Practical 724L Urea Stainless Steel Pipe 2re69
FOB Price: US $ 2500 / Ton
Min. Order: 5 Tons
Type: Seamless
Technique: Cold Rolled
Material: Stainless Steel
Surface Treatment: Pickling, Polishing
Section Shape: Round
O.D.: 6mm-630mm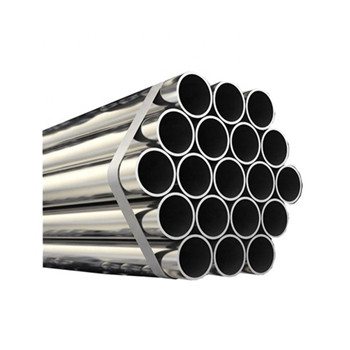 316L Mod/724L Urea Steel Seamless Pipe
FOB Price: US $ 3800 / Ton
Min. Order: 5 Tons
Type: Seamless
Technique: Cold Rolled
Material: Stainless Steel
Surface Treatment: Pickling, Polishing
Section Shape: Round
O.D.: 6mm-630mm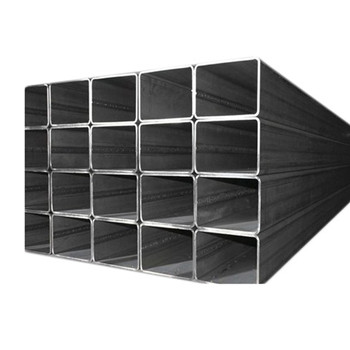 Stainless Steel Pipe
Min. Order: 500 kg
Type: Welded
Technique: Hot Rolled
Material: Stainless Steel
Surface Treatment: Polished
Usage: Pipeline Transport, Boiler Pipe, Hydraulic/Automobile Pipe, Oil/Gas Drilling, Food/Beverage/Dairy Products, Machinery Industry, Chemical Industry, Mining, Construction & Decoration, Special Purpose, Stainless Steel
Section Shape: Round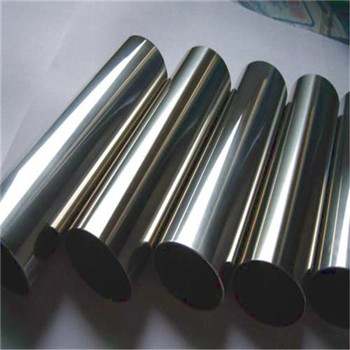 Stainless Steel Flat Pipe (Standard: ASTM, AITI, JIS, GB)
Min. Order: 1 Piece
Material: Stainless Steel
Usage: Pipeline Transport, Special Purpose, Oil/Gas Drilling, Machinery Industry, Chemical Industry, Mining, Construction & Decoration
Section Shape: Rectangular
Grade: 201, 202, 301, 304, 304L, 304n, 310, 316, 316L, 32
Outside Diameter: 20*10mm to 100*80mm
Wall Thickness: 0.3mm_3mm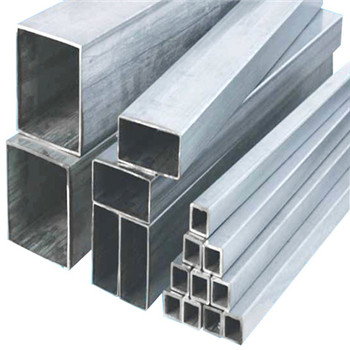 Stainless Steel Rectangular Pipe
FOB Price: US $ 10-10000 / Piece
Min. Order: 1 Piece
Material: Stainless Steel
Usage: Pipeline Transport, Special Purpose, Oil/Gas Drilling, Machinery Industry, Chemical Industry, Mining, Construction & Decoration
Section Shape: Rectangular
Grade: 201, 202, 301, 304, 304L, 304n, 310, 316, 316L, 32
Outside Diameter: 20*10mm to 100*80mm
Wall Thickness: 0.3mm-3mm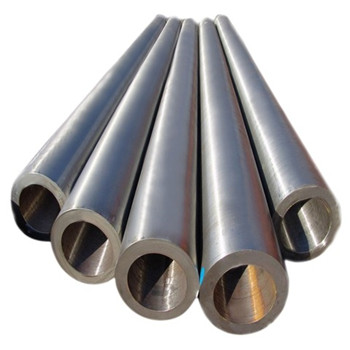 Stainless Steel Ornamental (Decorative) Pipe
Min. Order: 1 Piece
Material: Stainless Steel
Usage: Pipeline Transport, Special Purpose, Oil/Gas Drilling, Machinery Industry, Chemical Industry, Mining, Construction & Decoration
Section Shape: Round
Grade: 201, 202, 301, 304, 304L, 304n, 310, 316, 316L, 32
Outside Diameter: 8mm-1000mm
Wall Thickness: 0.3mm-30mm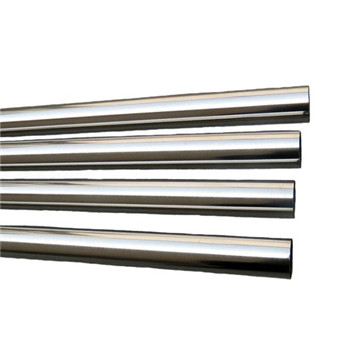 Schedule 40 Stainless Steel Pipe Elbow ASME B423 Pipe
FOB Price: US $ 1800-2850 / Ton
Min. Order: 1 Ton
Type: Stainless Steel Pipes
Standard: ASTM, AISI, GB, JIS, DIN, EN
Grade: 400 Series
Certification: ISO, RoHS, IBR, AISI, ASTM, GB, EN, DIN, JIS
Shape: Round
Technique: Cold Rolled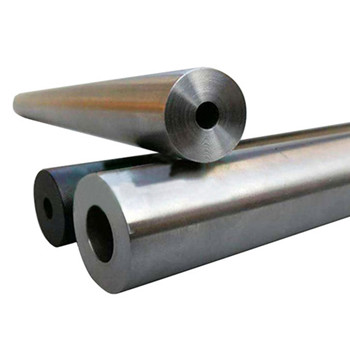 SS316 SS304 Hollow Section Stainless Steel Square Pipe
FOB Price: US $ 800-900 / Ton
Min. Order: 1 Ton
Type: Oil&Gas
Technique: Forged
Material: Oil&Gas
Surface Treatment: Polished
Usage: Pipeline Transport, Boiler Pipe, Hydraulic/Automobile Pipe, Oil/Gas Drilling, Food/Beverage/Dairy Products, Machinery Industry, Chemical Industry, Mining, Construction & Decoration, Special Purpose
Section Shape: Square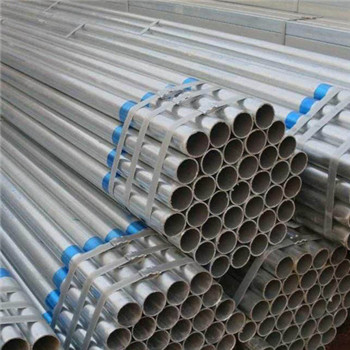 304, 310, 201, 316, Polish Seamless Stainless Steel Pipe Best Price Supplier.
FOB Price: US $ 1500-2800 / Ton
Min. Order: 5 Tons
Type: Stainless Steel Pipes
Standard: ASTM, AISI, GB, JIS, DIN, EN
Grade: 300 Series
Certification: ISO, RoHS, IBR, AISI, ASTM, GB, EN, DIN, JIS
Shape: Round
Technique: Seamless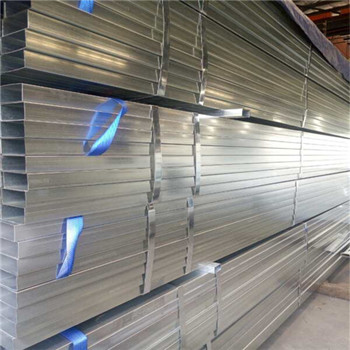 Stainless Steel Tubes/Pipes (304S 316S 316N 316LN)
Min. Order: 1 Ton
Type: Seamless
Usage: Chemical Industry
Packing: Export Standard Packing
Standard: full range of size
Production Capacity: 5000ton/Year
Trademark: TP AISI ASTM JIS DIN SUS SS
Sourcing Guide for 304n Pipe:
Minerals and energy are of major importance to the world economy. We are here to connect global buyers with reputable and qualified China Metallurgy, mineral & energy suppliers. Buying or selling minerals has never been easier! If you are about to import 304n Pipe, you can compare the 304n Pipe and manufacturers with reasonable price listed above. More related options such as stainless steel pipe, stainless steel tube, seamless steel pipe could be your choices too. From sourcing raw materials to launching business projects to satisfying retail demands, our role evolves to meet your 2020 current and future sourcing needs in the mineral and energy industries.