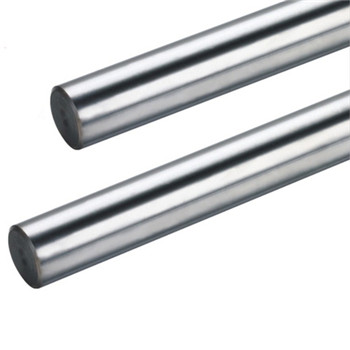 Manufacturer Stainless Steel Round Bar (201, 304, 321, 904L, 316L)
FOB Price: US $ 1000-4000 / Kgs
Min. Order: 10 Kgs
Type: Stainless Steel Bars
Standard: ASTM, AISI, GB, JIS, DIN, EN
Grade: 200s 300S 400s
Certification: ISO, RoHS, IBR, AISI, ASTM, GB, EN, DIN, JIS
Shape: Round
Technique: Cold Rolled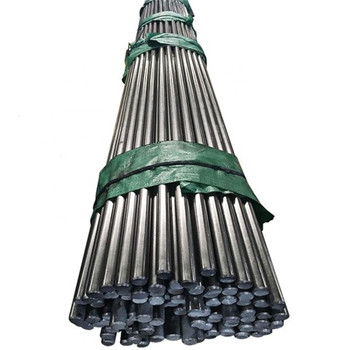 Stainless Steel Round/Flat/Square Bar (201, 304, 304L, 316, 316L, 321, 904L, 2205, 310, 310S, 430)
FOB Price: US $ 1800-2300 / Ton
Min. Order: 2 Tons
Type: Stainless Steel Bars
Standard: ASTM, AISI, GB
Grade: 300 Series
Certification: ISO
Shape: Square
Technique: Cold Rolled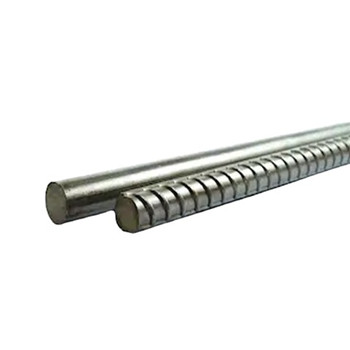 Manufacturer Stainless Steel Round/Flat/Square/Angel/Hexagonal Bar (201, 304, 321, 904L, 316L, 304L, 316L, 2205, 310, 310S, 430)
FOB Price: US $ 899-3000 / Ton
Min. Order: 2 Tons
Type: Welded
Technique: Hot Rolled
Material: 201, 202 , 304 , 304L , 304h , 309, 309S , 310S
Surface Treatment: Polished
Usage: Pipeline Transport, Boiler Pipe, Hydraulic/Automobile Pipe, Oil/Gas Drilling, Food/Beverage/Dairy Products, Machinery Industry, Chemical Industry, Mining, Construction & Decoration, Special Purpose
Section Shape: Round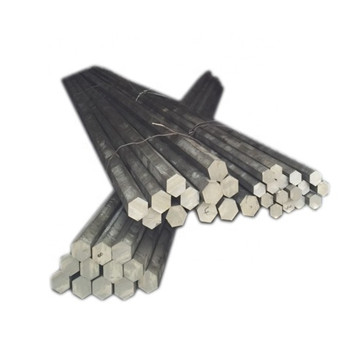 1.4125 AISI 440c SUS440c 304 310 316 321 Saf2205 Stainless Steel Round Bar
FOB Price: US $ 800-900 / Ton
Min. Order: 1 Ton
Type: Stainless Steel
Standard: AISI, ASTM, GB, JIS, DIN, BS
Technique: Hot Worked
Surface Treatment: Black or Bright
Alloy: Alloy
Special Use: Stainless Steel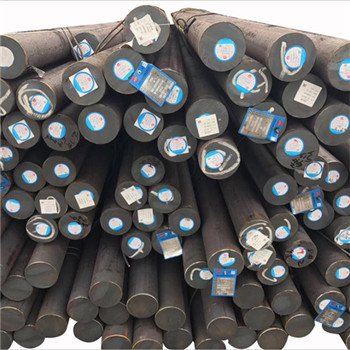 Cold Rolled AISI 304/316/321/431 Stainless Steel Round Bar with SGS Certificates
FOB Price: US $ 5-7 / kg
Min. Order: 1000 kg
Type: Stainless Steel Rod
Standard: AISI, ASTM, GB
Technique: Cold Drawn
Application: Structural Steel Bar, Tool Steel Bar, Die Steel Bar
Surface Treatment: Polished
Alloy: Alloy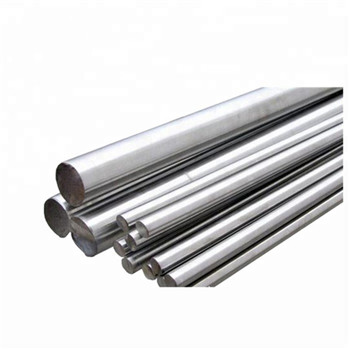 Manufacturer Stainless Steel Round/Flat/Square/Angel/Hexagonal Bar (201, 304, 321, 904L, 316L, 304L, 316L, 2205, 310, 310S)
FOB Price: US $ 899-3000 / Ton
Min. Order: 2 Tons
Type: Welded
Technique: Hot Rolled
Material: 201, 202 , 304 , 304L , 304h , 309, 309S , 310S
Surface Treatment: Polished
Usage: Pipeline Transport, Boiler Pipe, Hydraulic/Automobile Pipe, Oil/Gas Drilling, Food/Beverage/Dairy Products, Machinery Industry, Chemical Industry, Mining, Construction & Decoration, Special Purpose
Section Shape: Round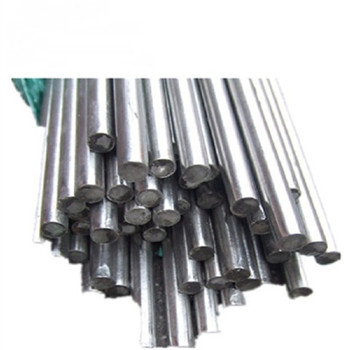 Ss 304L 316L 904L 310S 321 304 Stainless Rod Steel Round Bar Price
FOB Price: US $ 1100-1300 / Ton
Min. Order: 1 Ton
Type: Staonless Steel
Standard: AISI, ASTM, GB, JIS, DIN, BS
Technique: Cold Drawn
Application: Structural Steel Bar, Tool Steel Bar, Die Steel Bar
Surface Treatment: Polished
Alloy: Non-alloy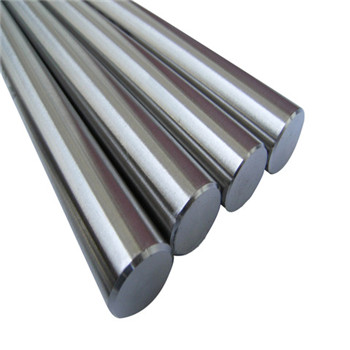 ASTM 201 304 316 321 Mini 5mm Stainless Steel Bar Substantial Spot Supply
FOB Price: US $ 1800-2000 / Ton
Min. Order: 1 Ton
Type: Stainless Steel Bars
Standard: ASTM, AISI, GB, JIS, DIN, EN
Grade: 300 Series
Certification: ISO, AISI, ASTM, GB, EN, DIN, JIS
Shape: Round
Technique: Cold Rolled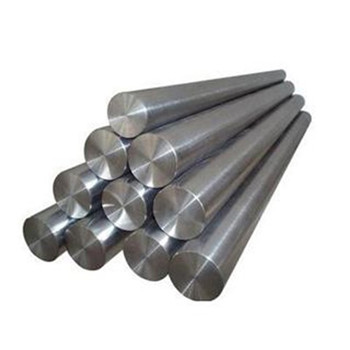 Stainless Steel Round Bar of 201/202/304/304L/316L/321/410/420/430/904L Bright Surface
FOB Price: US $ 1100-3500 / Ton
Min. Order: 1 Ton
Type: Stainless Steel Bars
Standard: ASTM, AISI, GB, JIS
Grade: 200 Series
Certification: ISO, AISI, ASTM, GB, JIS
Shape: Round
Technique: Cold Rolled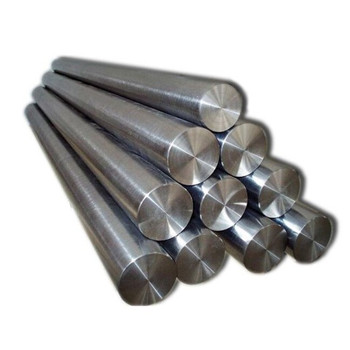 201/304L/316L/309S/321/347H/410/409L Building Material Stainless Steel Round/Square/Hexagon Construction Steel Rod Bar
FOB Price: US $ 1050-23500 / Ton
Min. Order: 1 Ton
Type: Stainless Steel Bars
Standard: ASTM, AISI, GB, JIS, DIN, EN
Grade: 300 Series
Certification: ISO, AISI, ASTM, GB, EN, DIN, JIS
Shape: Round
Technique: Cold Rolled & Hot Rolled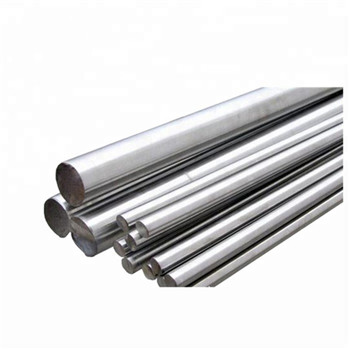 Bright Finish Stainless Steel 304/201/321/316 Round Bar with Factory Price
FOB Price: US $ 5-7 / kg
Min. Order: 1000 kg
Type: Stainless Steel Rod
Standard: AISI, ASTM, GB
Technique: Cold Drawn
Application: Structural Steel Bar, Tool Steel Bar, Die Steel Bar
Surface Treatment: Polished
Alloy: Alloy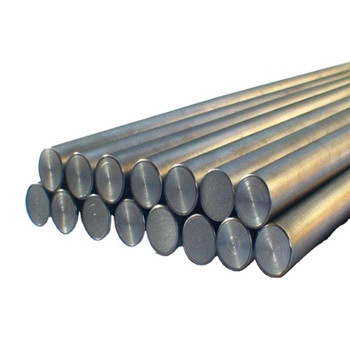 201/304/316L/309S/321/347/420 Construction Profile Stainless Steel V/U/H/T Channel Angle Beam Bars
FOB Price: US $ 1050-23500 / Ton
Min. Order: 1 Ton
Type: Stainless Steel Angles
Standard: ASTM, AISI, GB, JIS, DIN, EN
Grade: 300 Series
Certification: ISO, AISI, ASTM, GB, EN, DIN, JIS
Shape: Angle
Technique: Welded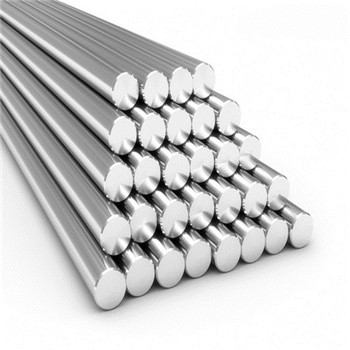 321 304 Stainless Steel Flat Bar Price Per Ton
FOB Price: US $ 1000-2500 / Ton
Min. Order: 1 Ton
Type: Stainless Steel Bars
Standard: ASTM, AISI, GB, JIS, DIN, EN
Grade: 300 Series
Certification: ISO, RoHS, IBR, AISI, ASTM, GB, EN, DIN, JIS
Shape: Flat
Technique: Hot Rolled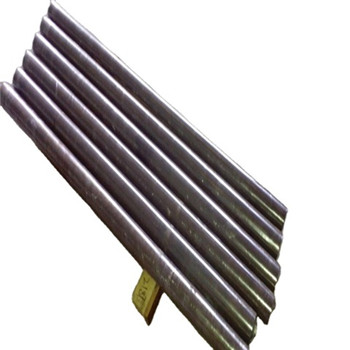 201 302 304 316 321 310S 430 Stainless Steel Flat Bar
FOB Price: US $ 900-2500 / Ton
Min. Order: 1 Ton
Type: Stainless Steel Bars
Standard: ASTM, AISI, GB, JIS, DIN, EN
Grade: 300 Series
Certification: ISO, RoHS, IBR, AISI, ASTM, GB, EN, DIN, JIS
Shape: Flat
Technique: Hot Rolled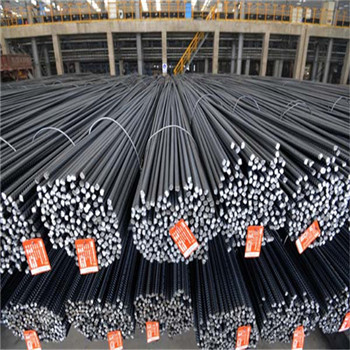 Competitive Price AISI A479 304 316 321 Stainless Steel Bar
FOB Price: US $ 1050-1200 / Ton
Min. Order: 1 Ton
Type: Stainless Steel Bar
Standard: AISI, ASTM, GB, JIS, DIN, BS
Technique: Cold Rolled Hot Rolled
Application: Structural Steel Bar, Tool Steel Bar, Die Steel Bar
Surface Treatment: Bright, Black, Polished.
Alloy: Stainless Steel Bar 201 202 301 304 303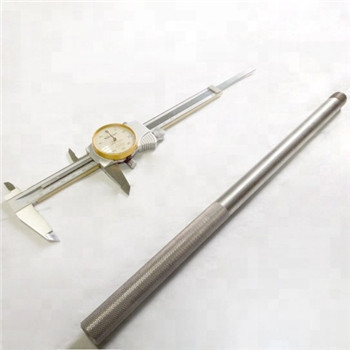 AISI 201 304 316 321 310S 410 420 430 Hot Rolled Black Cold Drawn Bright Round Flat Square Angle Stainless Steel Bar
FOB Price: US $ 1200-3000 / Ton
Min. Order: 1 Ton
Type: Stainless Steel
Standard: AISI, ASTM, GB, JIS, DIN, BS
Technique: Cold Drawn
Application: Structural Steel Bar
Surface Treatment: Polished
Alloy: Non-alloy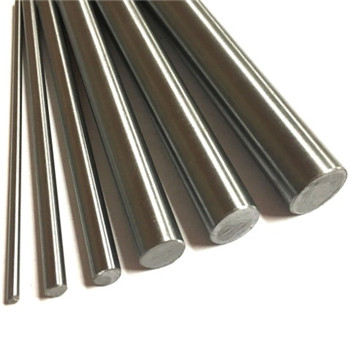 Stainless Steel U Channel Bar of 201/202/304/304L/316L/321/410/420/430/904L Hot Rolled/Cold Rolled
FOB Price: US $ 1400-3400 / Ton
Min. Order: 1 Ton
Type: Stainless Steel Bars
Standard: ASTM, AISI, GB, JIS
Grade: 200 Series
Certification: ISO, AISI, ASTM, GB, JIS
Shape: U Channel
Price Terms: Fob/ CFR/ CIF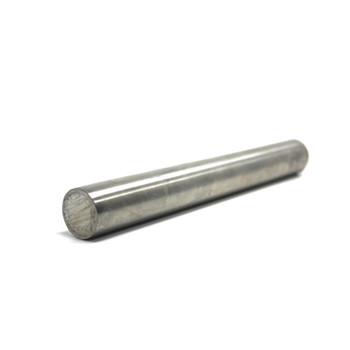 Stainless Angle Steel Bar 304 321 316 201 Grade 60X60X6mm Price Per Ton
FOB Price: US $ 1837-2237 / Ton
Min. Order: 1 Ton
Type: Stainless Steel Angles
Standard: ASTM, GB, JIS, DIN
Grade: 201 / 304 / 316 / 321
Certification: ISO, SGS
Shape: Angle
Technique: Hot Rolled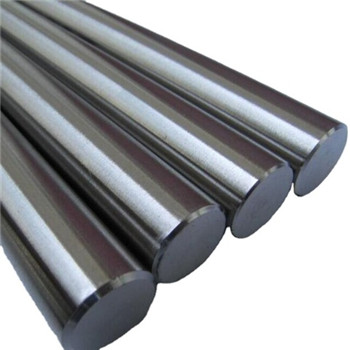 Manufacturer Stainless Steel Hexagonal Bar (201, 304, 321, 904L, 316L, 304L, 316L, 2205, 310, 310S, 430)
FOB Price: US $ 2.6-10 / kg
Min. Order: 1000 kg
Type: Stainless Steel Bars
Standard: ASTM, AISI, GB, JIS, DIN, EN
Grade: 300 Series
Certification: ISO, RoHS, IBR, AISI, ASTM, GB, EN, DIN, JIS
Shape: Hexagonal
Technique: Cold Rolled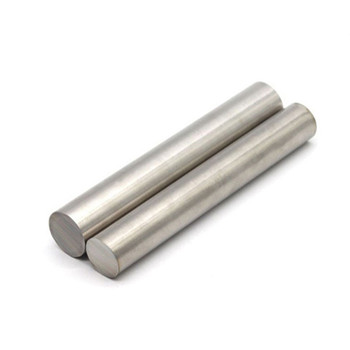 Building Materials SUS 321/304/316L/904L Stainless Steel Construction Round Square Bar
FOB Price: US $ 1050-23500 / Ton
Min. Order: 1 Ton
Type: Stainless Steel Bars
Standard: ASTM, AISI, GB, JIS, DIN, EN
Grade: 300 Series
Certification: ISO, AISI, ASTM, GB, EN, DIN, JIS
Shape: Round
Technique: Cold Rolled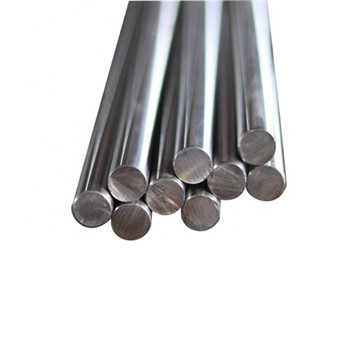 Stainless Steel Flat Bar of 304/304L/309/309S/310S/316L/321 Hot Rolled/Cold Rolled
FOB Price: US $ 1900-3200 / Ton
Min. Order: 1 Ton
Type: Stainless Steel Bars
Standard: ASTM, AISI, GB, JIS
Grade: 300 Series
Certification: ISO, AISI, ASTM, GB, JIS
Shape: Flat
Technique: Hot Rolled/ Cold Rolled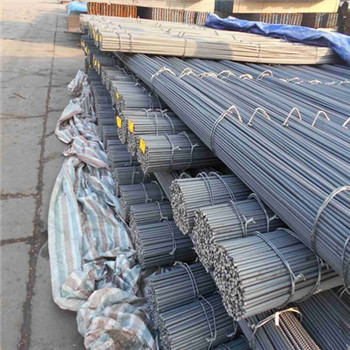 Hot Rolled AISI 321 Stainless Steel Flat Bars
FOB Price: US $ 2500-3000 / Ton
Min. Order: 2 Tons
Type: Steel Structures
Standard: AISI
Alloy: Non-alloy
Name: Hot Rolled AISI 321 Stainless Steel Flat Bars
Grdae: 321
Finished: No.1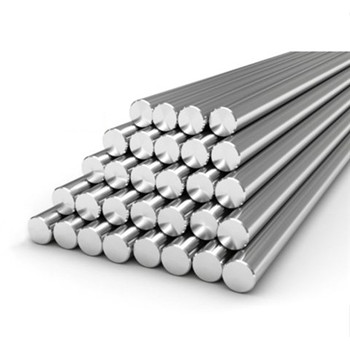 Factory Stainless Steel Flat Bar (201, 304, 321, 904L, 316L, 304L, 316L, 2205, 310, 310S, 430)
FOB Price: US $ 800-2000 / Ton
Min. Order: 1 Ton
Type: Stainless Steel Flats
Standard: ASTM, AISI, GB
Grade: 300 Series
Certification: ISO
Shape: Flat
Technique: Cold Rolled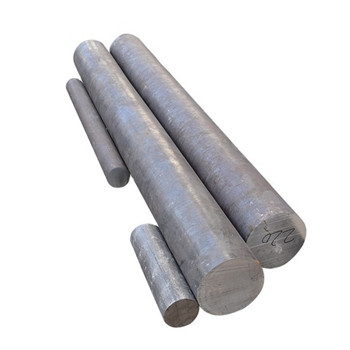 Manufacturer Stainless Steel Round Bar (201, 304, 321, 904L, 316L)
FOB Price: US $ 580-1030 / Ton
Min. Order: 1 Ton
Type: Stailess Steel
Standard: AISI, ASTM, GB, JIS, DIN, BS
Technique: Hot Rolled
Application: Structural Steel Bar, Tool Steel Bar, Die Steel Bar
Surface Treatment: Polished
Alloy: Non-alloy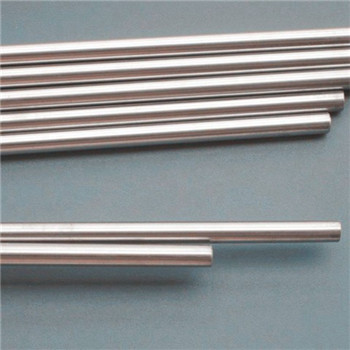 ASTM A479 321 Stainless Steel Round Bar Supplier
FOB Price: US $ 1299-3999 / Ton
Min. Order: 1 Ton
Type: Stainless Steel
Standard: AISI, ASTM, GB, JIS, DIN, BS
Technique: Cold Drawn
Surface Treatment: Polished
Alloy: Non-alloy
Special Use: Mold Steel, Free Cutting Steel, Cold Heading Steel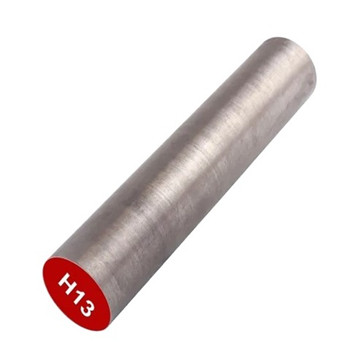 Hot Selling 316 321 Stainless Steel Angle Bar
FOB Price: US $ 500-850 / Ton
Min. Order: 5 Tons
Alloy: Non-alloy
Certification: ABS
Technique: Hot Rolled
Type: Unequal
Standard: GB, ASTM, JIS, AISI, DIN, BS
Name: Hot Selling 316 321 Stainless Steel Angle Bar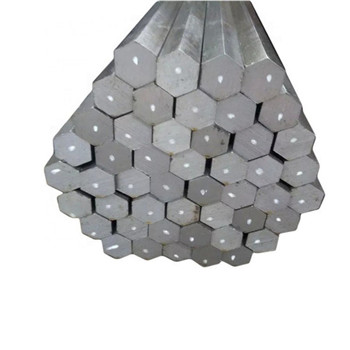 321 Stainless Steel Angle Bar
FOB Price: US $ 1050-23500 / Ton
Min. Order: 1 Ton
Type: Stainless Steel Angles
Standard: ASTM, AISI, GB, JIS, DIN, EN
Grade: 300 Series
Certification: ISO, AISI, ASTM, GB, EN, DIN, JIS
Shape: Angle
Technique: Cold Rolled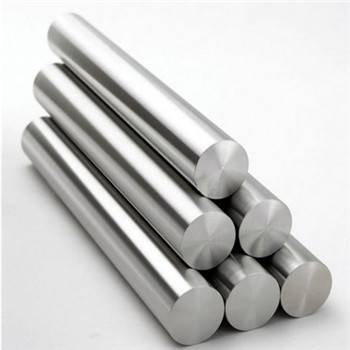 321 Stainless Steel Precision Ground Round Bar
FOB Price: US $ 808 / Piece
Min. Order: 19 Pieces
Material: Carbon Steel
Load: Drive Shaft
Stiffness & Flexibility: Stiffness / Rigid Axle
Journal Diameter Dimensional Accuracy: IT6-IT9
Axis Shape: Straight Shaft
Shaft Shape: Stepped Shaft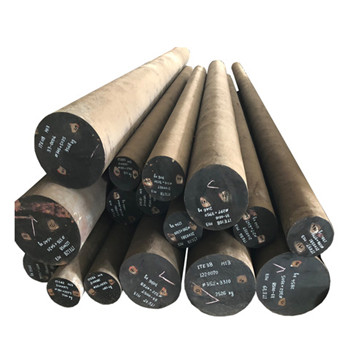 Factory Price Stainless Steel 304 316 310S 321 Flat Bar
FOB Price: US $ 1685-1988 / Ton
Min. Order: 1 Ton
Type: Stainless Steel Flats
Standard: ASTM, AISI, GB, JIS, DIN, EN
Grade: 300 Series
Certification: ISO
Shape: Flat
Technique: Hot Rolled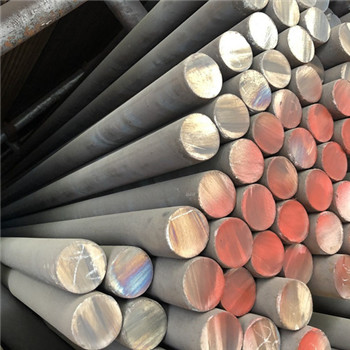 Manufacturer Stainless Steel Angle Bar (201, 304, 321, 904L, 316L)
FOB Price: US $ 450-700 / Ton
Min. Order: 1 Ton
Alloy: Alloy
Certification: UL, ABS, RoHS
Technique: Hot Rolled
Type: Equal
Standard: GB, ASTM, JIS, AISI, DIN, BS
Product: Manufacturer Stainless Steel Angle Bar (201, 304,
Sourcing Guide for 321 Bar:
Minerals and energy are of major importance to the world economy. We are here to connect global buyers with reputable and qualified China Metallurgy, mineral & energy suppliers. Buying or selling minerals has never been easier! If you are about to import 321 Bar, you can compare the 321 Bar and manufacturers with reasonable price listed above. More related options such as stainless steel, steel bar, stainless steel bar could be your choices too. From sourcing raw materials to launching business projects to satisfying retail demands, our role evolves to meet your 2020 current and future sourcing needs in the mineral and energy industries.