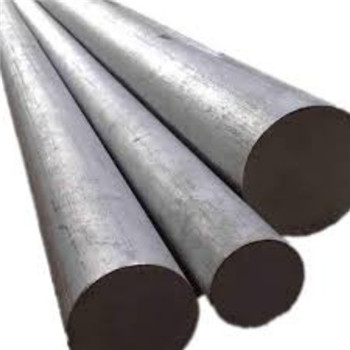 High Speed Steel Round Bar M42 SKH59 1.3247 for cutter
FOB Price: US $ 20410-21000 / Ton
Min. Order: 1 Ton
Type: Alloy Steel Bar
Standard: AISI, GB, JIS, DIN
Technique: Hot Rolled
Application: Tool Steel Bar, Die Steel Bar
Surface Treatment: Black or Milling surface
Alloy: Alloy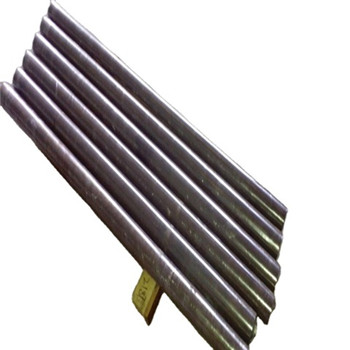 HSS M42 Skh59 1.3247 Die Steel Bright Round Bar
FOB Price: US $ 900-1200 / Ton
Min. Order: 1 Ton
Type: Alloy Steel Bar
Standard: AISI, ASTM, GB, JIS, DIN, BS
Technique: Forged, Hot Rolled
Application: Structural Steel Bar
Surface Treatment: Black, Polished, Bright
Alloy: Non-alloy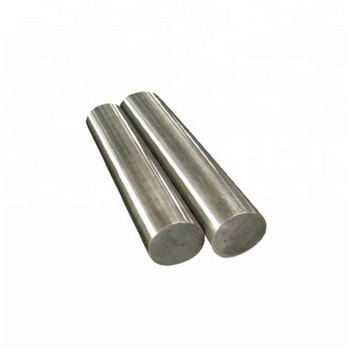 ASTM M42 DIN1.3247 Hardened Bar Tool Steel Bar Flat Bar
FOB Price: US $ 16000 / Ton
Min. Order: 1 Ton
Type: Special Steel Bar
Standard: AISI, ASTM, DIN, JIS, GB
Technique: Hot Rolled
Shape: Bar
Special Use: High-strength Steel Plate, Wear Resistant Steel, Silicon Steel, Cold Heading Steel, Free Cutting Steel, Mold Steel
Application: Structural Steel Bar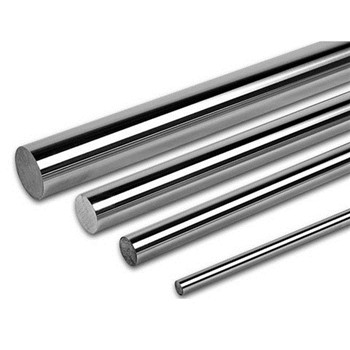 High Speed Steel HSS M42 Steel Bright Round Bar 1.3246
FOB Price: US $ 2250 / Ton
Min. Order: 10000 Tons
Standard: DIN, JIS, AISI, ASTM, GB
Technics: Hot Rolled
Application: Tool Steel Bar
Surface: Black
Alloy: Alloy
Special Use: Wear Resistant Steel, Free Cutting Steel, Mold Steel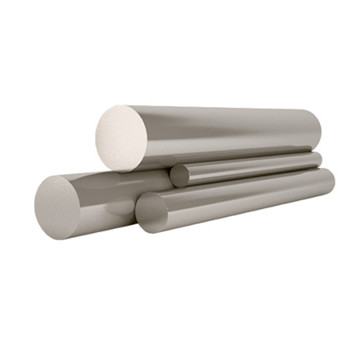 Free Cutting Tool Steel M42 High Speed Steel Round Bar
FOB Price: US $ 3200-3800 / Ton
Min. Order: 1 Ton
Type: Alloy Steel Bar
Standard: AISI, ASTM, GB, JIS, DIN, BS
Technique: Cold Drawn
Application: Structural Steel Bar, Tool Steel Bar, Die Steel Bar
Surface Treatment: Polished
Alloy: Alloy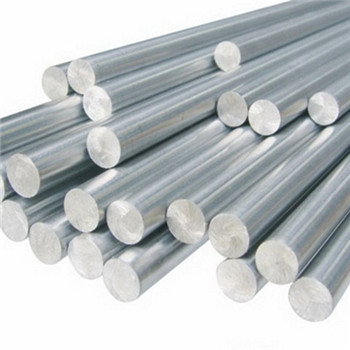 M42/SKH59 High Speed Tool Steel Plate & flat bar for Cutters
FOB Price: US $ 6985-8695 / Ton
Min. Order: 1 Ton
Type: Steel Plate
Standard: ASTM, AISI, GB, JIS, DIN, BS
Certification: ISO
Surface Treatment: Blackface
Technique: Hot Rolled
Application: Mold & Dies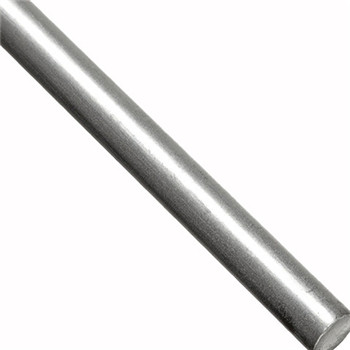 Structural Special High Speed Alloy Tool Steel Round Bar (1.3247 M42 SKH59)
FOB Price: US $ 20510-21000 / Ton
Min. Order: 1 Ton
Type: Alloy Steel Bar
Standard: AISI, ASTM, GB, JIS, DIN, BS
Technique: Hot Rolled
Application: Structural Steel Bar, Tool Steel Bar, Die Steel Bar
Surface Treatment: Polished
Alloy: Alloy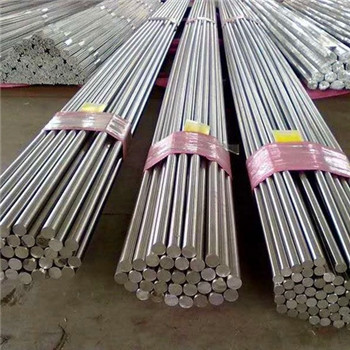 M2/M35/M42/T1/T4 Cutting Tool Alloy Steel Round Bars
FOB Price: US $ 600-3000 / Ton
Min. Order: 1 Ton
Type: Alloy Steel Bar
Standard: AISI, ASTM, GB, JIS, DIN, BS
Technique: Hot Rolled
Application: Structural Steel Bar, Tool Steel Bar, Die Steel Bar
Surface Treatment: Polished
Alloy: Alloy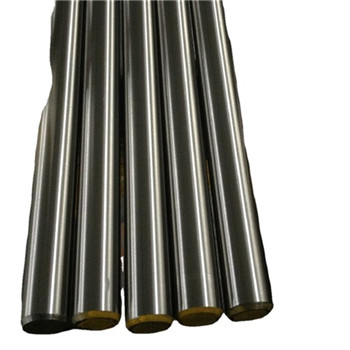 High Speed M42 Alloy Hot Rolled Forging Tool Steel Round Bar
FOB Price: US $ 520-660 / Ton
Min. Order: 3 Tons
Type: Carbon Steel Bar
Standard: AISI, ASTM, GB, JIS, DIN, BS
Technique: Forged
Application: Structural Steel Bar, Tool Steel Bar, Die Steel Bar
Surface Treatment: Polished
Alloy: Non-alloy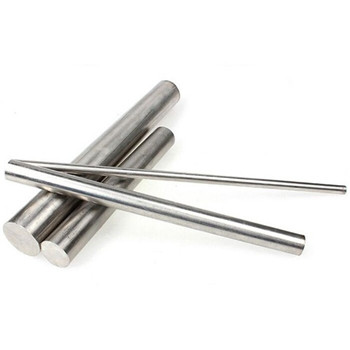 JIS Skh59 DIN1.3247 M42 High Speed Steel Bar
FOB Price: US $ 2000-3000 / Ton
Min. Order: 1 Ton
Standard: DIN, JIS, AISI, ASTM, GB, BS
Technics: Cold Drawn
Application: Die Steel Bar
Surface: Color Coated
Alloy: Non-alloy
Special Use: High-strength Steel Plate, Wear Resistant Steel, Silicon Steel, Cold Heading Steel, Free Cutting Steel, Mold Steel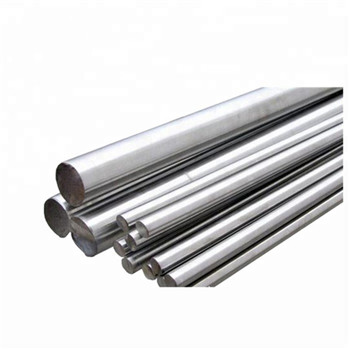 1.3247 M42 High Speed Steel Round Bar with Good Quality
FOB Price: US $ 7860-7980 / Ton
Min. Order: 3 Tons
Type: Alloy Steel Bar
Standard: AISI, ASTM, GB, JIS, DIN, BS
Technique: Hot Rolled
Application: Tool Steel Bar, Die Steel Bar
Surface Treatment: Black, Grinded, Machined
Alloy: Alloy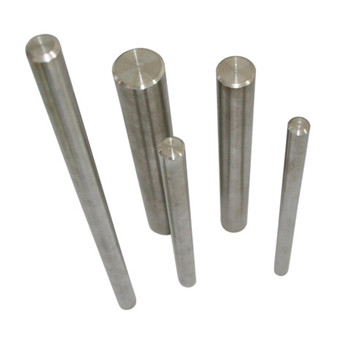 1.3247/M42 Special Alloy High Speed Steel Plate & Flat Bar for Tools
FOB Price: US $ 20510-21000 / Piece
Min. Order: 1 Piece
Type: Steel Plate
Standard: ASTM, AISI, GB, JIS, DIN, BS
Certification: ISO, RoHS
Surface Treatment: Blackface
Technique: Hot Rolled
Application: Mold & Dies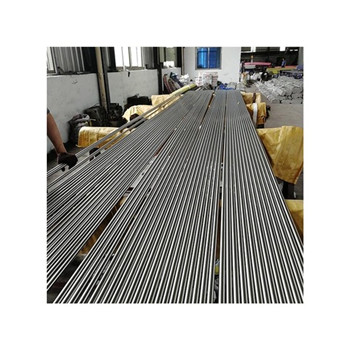 1.3247/M42 High Speed Alloy Steel Bar For Hot Rolled Steel
FOB Price: US $ 7860-7980 / Ton
Min. Order: 3 Tons
Type: Alloy Steel Bar
Standard: AISI, ASTM, GB, JIS, DIN, BS
Technique: Hot Rolled
Application: Tool Steel Bar, Die Steel Bar
Surface Treatment: Black, Grinded, Machined
Alloy: Alloy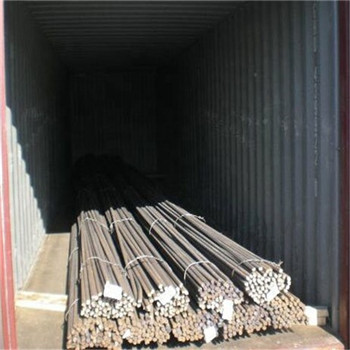 1.3247/M42 Special High Speed Tool Steel Plate & Flat bar for tools
FOB Price: US $ 20510-21000 / Piece
Min. Order: 1 Piece
Type: Steel Plate
Standard: ASTM, AISI, GB, JIS, DIN, BS
Certification: ISO, RoHS
Surface Treatment: Blackface
Technique: Hot Rolled
Application: Mold & Dies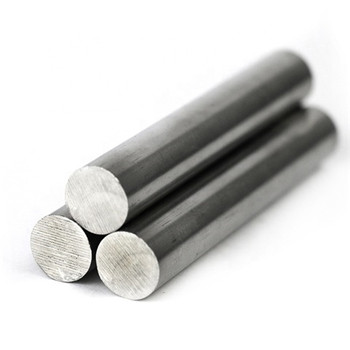 1.3247/M42 High Speed Alloy Tool Steel Round Bar
FOB Price: US $ 20410-21000 / Piece
Min. Order: 1 Piece
Type: Alloy Steel Bar
Standard: AISI, ASTM, GB, JIS, DIN, BS
Technique: Hot Rolled
Application: Structural Steel Bar, Tool Steel Bar, Die Steel Bar
Surface Treatment: Polished
Alloy: Alloy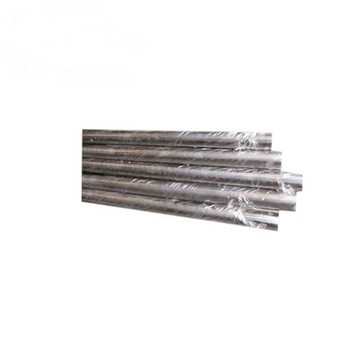 Special High Speed Tool Steel Plate & Flat Bar for Making Cutters M42 1.3247 SKH59
FOB Price: US $ 20510-21000 / Ton
Min. Order: 1 Ton
Type: Steel Plate
Standard: ASTM, AISI, GB, JIS, DIN, BS
Certification: ISO
Surface Treatment: Blackface
Technique: Hot Rolled
Application: Mold & Dies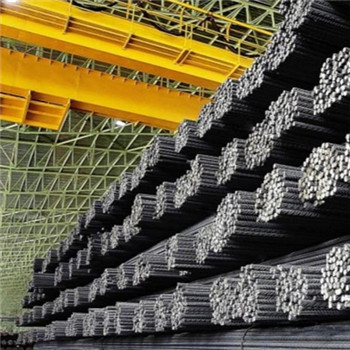 Gw Carbide – K20/K30 Manufacture CNC Tungsten Carbide Round Bar
Min. Order: 1 KG
Application: Metal
Process Usage: Metal-Cutting CNC Machine Tools, CNC Non-Conventional Machine Tools, Metal-Forming CNC Machine Tools
Movement Method: Linear Control
Control Method: Semi-Closed Loop Control
Numerical Control: CNC/MNC
Processing Precision: 0.01~0.02(mm)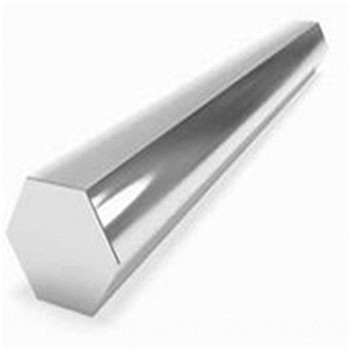 1.3247/M42 High Speed Special Die Steel Round Bar for Cutters
FOB Price: US $ 20510-21000 / Ton
Min. Order: 1 Ton
Standard: DIN, JIS, AISI, ASTM, GB, BS
Technics: Hot Rolled
Application: Tool Steel Bar
Surface: Black
Alloy: Alloy
Special Use: High-strength Steel Plate, Wear Resistant Steel, Free Cutting Steel, Mold Steel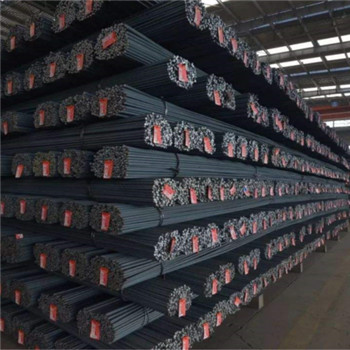 1.3247 M42 SKH59 Machined High Speed Mould Steel Plate & flat bar for Tools
FOB Price: US $ 20510-21000 / Piece
Min. Order: 1 Piece
Standard: DIN, JIS, AISI, ASTM, GB, BS
Technics: Hot Rolled
Application: Tool Steel Bar
Surface: Black
Alloy: Alloy
Special Use: High-strength Steel Plate, Wear Resistant Steel, Mold Steel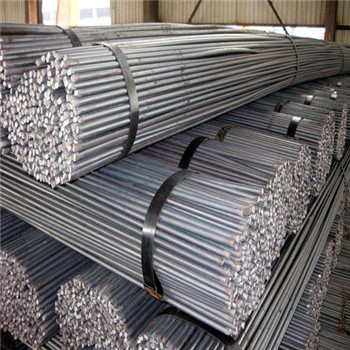 1.3247/SKH59 Hot Forged Special High Speed Steel Flat Bar
FOB Price: US $ 20510-21000 / Ton
Min. Order: 1 Ton
Type: Steel Plate
Standard: ASTM, AISI, GB, JIS, DIN, BS
Certification: ISO, RoHS
Surface Treatment: Blackface
Technique: Hot Rolled
Application: Mold & Dies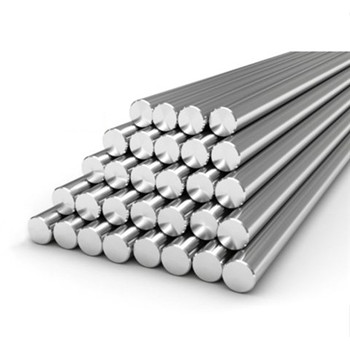 M42 saw blade steel bar cutting from BOSS CUT
FOB Price: US $ 5-10 / Meter
Min. Order: 1000 Meters
Type: Band Saw Blade
Material: M42/M51/Tct/Sks
Brand: Fuweisi
Processing Method: Longitudinal Saw
Shape: Band Saw
Size: Common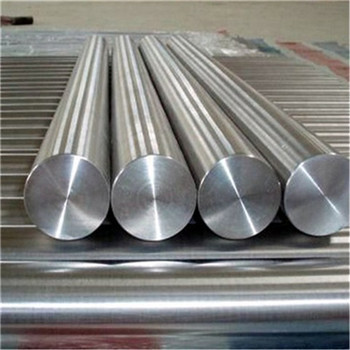 M42/1.3247/Skh59 High Speed Tool Steel Round Bar
Min. Order: 3000 kg
Type: Alloy
Standard: ASTM, AISI, GB, JIS, DIN, EN
Grade: 300 Series
Certification: ISO, RoHS, IBR, AISI, ASTM, GB, EN, DIN, JIS
Shape: Round
Technique: Cold Rolled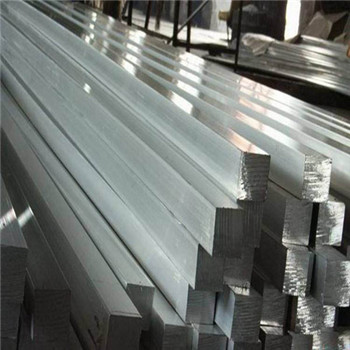 1.3247/M42 High Speed Tool Steel Round Bar for Cutters
FOB Price: US $ 20410-21000 / Piece
Min. Order: 1 Piece
Type: Alloy Steel Bar
Standard: AISI, ASTM, GB, JIS, DIN, BS
Technique: Hot Rolled
Application: Tool Steel Bar, Die Steel Bar
Surface Treatment: Polished
Alloy: Alloy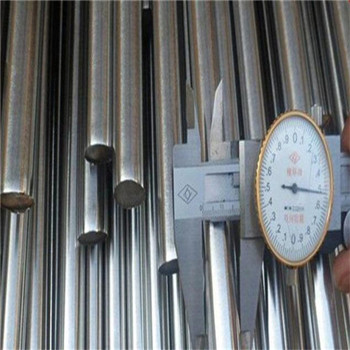 1.3247/M42/SKH59 Black Surface High Speed Tool Steel Flat Bar
FOB Price: US $ 20510-21000 / Ton
Min. Order: 1 Ton
Type: Steel Plate
Standard: ASTM, AISI, GB, JIS, DIN, BS
Certification: ISO
Surface Treatment: Blackface
Technique: Hot Rolled
Application: Mold & Dies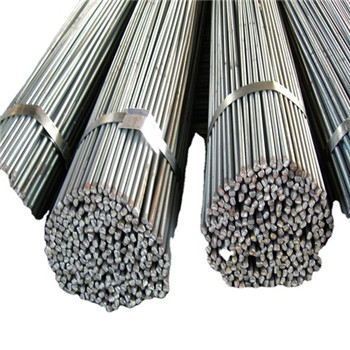 Alloy Steel Bar – High Speed Steel (HSS) Bar & Tool Steel Bar
FOB Price: US $ 1000-10000 / Piece
Min. Order: 1 Ton
Type: Carbon Steel Bar
Standard: AISI, ASTM, DIN, JIS, GB, BS
Technique: Cold Rolled
Surface Treatment: Galvanized
Special Use: High-strength Steel Plate
Product Shape: Round Bar, Flat Bar, Sheet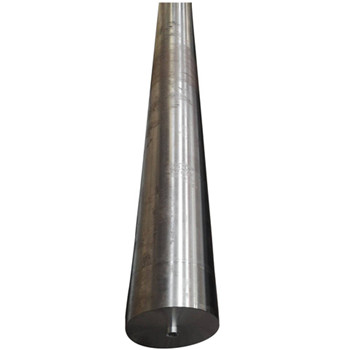 CE – Post Tension Bar System, PT Bar for Bridge
Min. Order: 5 Sets
Material: High Strength Steel
Type: Stud
Connection: Common Bolt
Head Style: Round
Standard: ANSI, GB, ISO
Grade: 8.8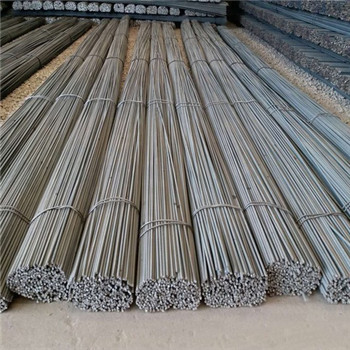 Alloy Steel Bar – High Speed Steel (HSS) Bar
FOB Price: US $ 500 / Ton
Min. Order: 10 Tons
Type: All Above
Technique: All Above
Surface Treatment: Polished
Usage: Pipeline Transport, Special Purpose, Machinery Industry, Chemical Industry, Mining
Section Shape: All Above
Grade: M2, M7, M35, M42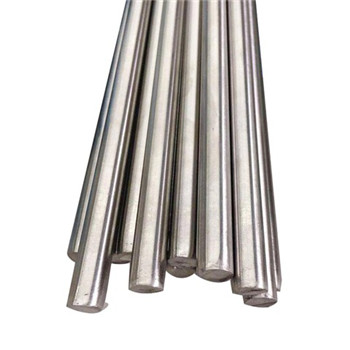 Grade 8.8/10.9 Wind Turbine Foundation Anchor Bolt A722 Threaded Bar
Min. Order: 5 Sets
Material: High Strength Steel
Type: Stud
Connection: Common Bolt
Head Style: Round
Standard: ANSI, GB, ISO
Grade: 8.8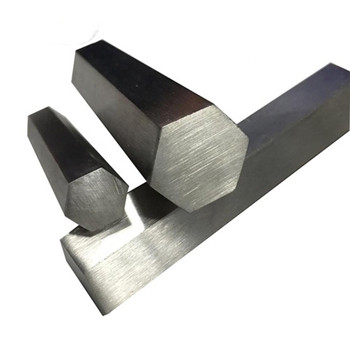 Special Steel Round Bar
Min. Order: 1 Ton
Standard: DIN, AISI
Technics: Forged
Surface: Polished
Alloy: Alloy
Special Use: Mold Steel
Packing: Nake Package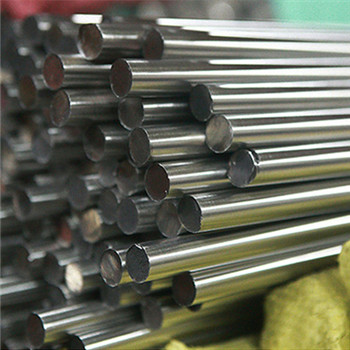 Good quality stainless steel bar cutting from FUWEISI Saw Industry.
FOB Price: US $ 45000-60000 / Piece
Min. Order: 1 Piece
Application: Band Saw Blade Welding.
Packing: Wood Package
Standard: 12800x8800x16000
Port: Shanghai
Production Capacity: 10set/Month
Trademark: FUWEISI
Sourcing Guide for M42 Bar:
Minerals and energy are of major importance to the world economy. We are here to connect global buyers with reputable and qualified China Metallurgy, mineral & energy suppliers. Buying or selling minerals has never been easier! If you are about to import M42 Bar, you can compare the M42 Bar and manufacturers with reasonable price listed above. More related options such as die steel, hot rolled steel, 1.3247 steel could be your choices too. From sourcing raw materials to launching business projects to satisfying retail demands, our role evolves to meet your 2020 current and future sourcing needs in the mineral and energy industries.