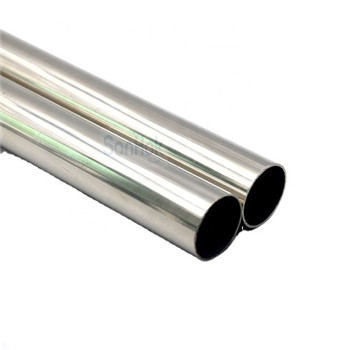 Cold Drawn Stainless Steel Tube, Seamless and Weld Tube (201, 304, 316L, 321, 310S, 2205)
FOB Price: US $ 1000-3000 / Kgs
Min. Order: 10 Kgs
Type: Seamless
Technique: Cold Drawn
Material: ASTM DIN JIS GB SUS Tp
Surface Treatment: Black
Usage: Pipeline Transport, Boiler Pipe, Hydraulic/Automobile Pipe, Oil/Gas Drilling, Food/Beverage/Dairy Products, Machinery Industry, Chemical Industry, Mining, Construction & Decoration, Special Purpose
Section Shape: Round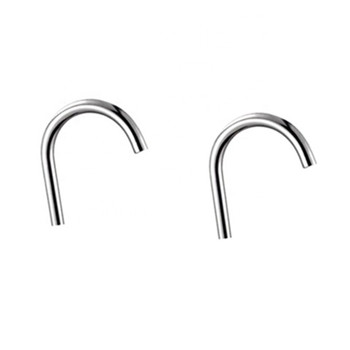 ASTM Customized EXW Ss Stainless Steel Tube (201, 304, 304L, 316, 316L, 310S, 321, 430, 441, 2205, 317L, 904L)
FOB Price: US $ 899-3000 / Ton
Min. Order: 2 Tons
Type: Welded
Technique: Cold Rolled
Material: 201, 202 , 304 , 304L , 304h , 309, 309S , 310S
Surface Treatment: Polished
Usage: Pipeline Transport, Boiler Pipe, Hydraulic/Automobile Pipe, Oil/Gas Drilling, Food/Beverage/Dairy Products, Machinery Industry, Chemical Industry, Mining, Construction & Decoration, Special Purpose
Section Shape: Round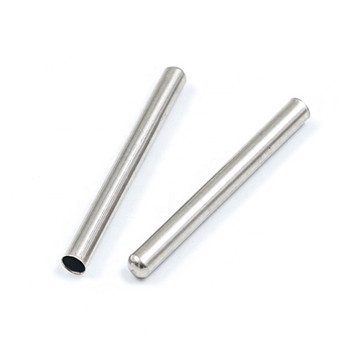 304/304L/316/316L 347 2205 32750 32760stainless Steel Tube
FOB Price: US $ 3000 / Ton
Min. Order: 1 Ton
Type: Welded
Technique: Cold Rolled
Material: Stainless Steel
Surface Treatment: Ap, Ba, Polished
Usage: Pipeline Transport, Boiler Pipe, Hydraulic/Automobile Pipe, Oil/Gas Drilling, Food/Beverage/Dairy Products, Machinery Industry, Chemical Industry, Construction & Decoration
Section Shape: Round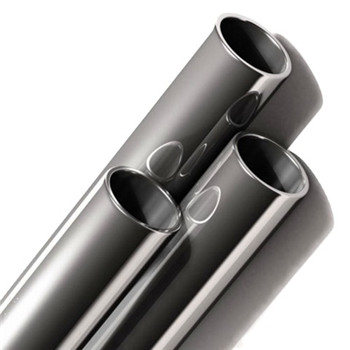 304 Stainless Steel Welded Tube for Evaporater 300 Series Tubes Stainless Pipes 321 316L 2205
FOB Price: US $ 3500-5000 / Ton
Min. Order: 1 Ton
Type: Stainless Steel Pipes
Standard: ASTM, AISI, GB, DIN, EN
Grade: 300 Series
Certification: ISO
Shape: Round
Technique: Cold Rolled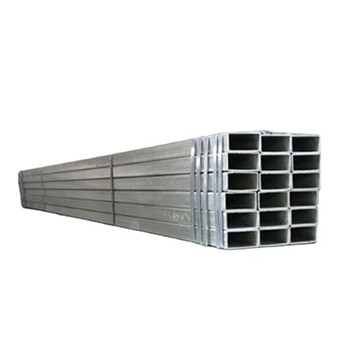 Cold Drawn Stainless Steel Tube (304, 316L, 321, 310S, 2205)
FOB Price: US $ 660-999 / Ton
Min. Order: 5 Tons
Type: Seamless
Technique: Cold Drawn
Material: Carbon Steel
Surface Treatment: Varnishing
Usage: Pipeline Transport, Boiler Pipe, Hydraulic/Automobile Pipe, Oil/Gas Drilling, Food/Beverage/Dairy Products, Machinery Industry, Chemical Industry, Mining, Construction & Decoration, Special Purpose
Section Shape: Round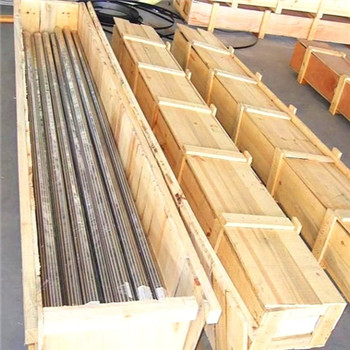 304 316L 321 2205 310 Seamless Stainless Steel Line Pipe/Tube Supplier in Wenzhou
FOB Price: US $ 3000 / Ton
Min. Order: 1 Ton
Type: Seamless
Technique: Cold Drawn
Material: Stainless Steel
Surface Treatment: According to Demand
Usage: Pipeline Transport, Boiler Pipe, Hydraulic/Automobile Pipe, Oil/Gas Drilling, Machinery Industry, Chemical Industry, Mining, Construction & Decoration, Special Purpose
Section Shape: Round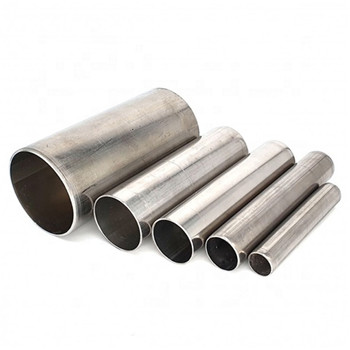 Seamless Stainless Steel Tube (304, 316L, 321, 310S, 2205) in Stock
FOB Price: US $ 3000-6000 / Ton
Min. Order: 1 Ton
Type: Seamless
Technique: Cold Drawn
Material: Stainless Steel
Surface Treatment: Pickling
Usage: Pipeline Transport, Boiler Pipe, Hydraulic/Automobile Pipe, Oil/Gas Drilling, Food/Beverage/Dairy Products, Machinery Industry, Chemical Industry, Construction & Decoration
Section Shape: Round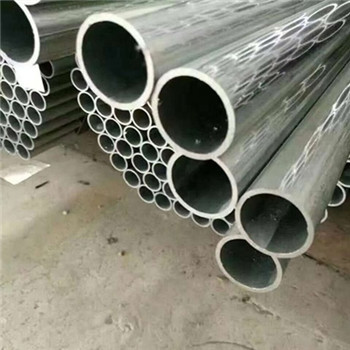 Seamless Stainless Steel Pipe Tube (304, 316L, 321, 310S, 2205)
FOB Price: US $ 1000-2000 / Ton
Min. Order: 1 Ton
Type: Stainless Steel Pipes
Standard: ASTM, AISI
Grade: 300 Series
Certification: ISO, RoHS, AISI, ASTM, EN
Shape: Round
Technique: Cold Rolled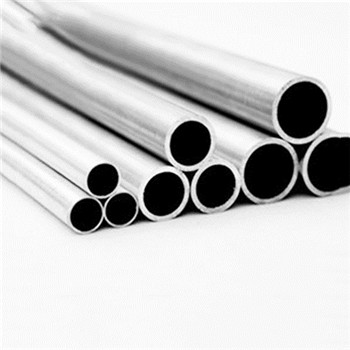 AISI ASTM Welded Seamless Stainless Steel Tube (201 304 304H 316 316Ti 317L 321 309S 310S 2205 2507 904L 253mA 254Mo)
FOB Price: US $ 899-3000 / Ton
Min. Order: 2 Tons
Type: Welded
Technique: Cold Rolled
Material: 201, 202 , 304 , 304L , 304h , 309, 309S , 310S
Surface Treatment: Polished
Usage: Pipeline Transport, Boiler Pipe, Hydraulic/Automobile Pipe, Oil/Gas Drilling, Food/Beverage/Dairy Products, Machinery Industry, Chemical Industry, Mining, Construction & Decoration, Special Purpose
Section Shape: Round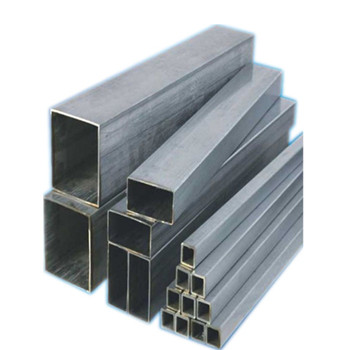 AISI TP304 304L 309S 310S 316L 316ti 321 347H 317L 904L 2205 2507 Inox Stainless Steel Pipe/ASTM 409 410 420 430stainless Steel Tube
FOB Price: US $ 800-2500 / Ton
Min. Order: 1 Ton
Type: Stainless Steel Pipes
Standard: ASTM, AISI, GB, JIS, DIN, EN
Grade: 300 Series
Certification: ISO, RoHS, IBR, AISI, ASTM, GB, EN, DIN, JIS
Shape: Round
Technique: Cold-Drawing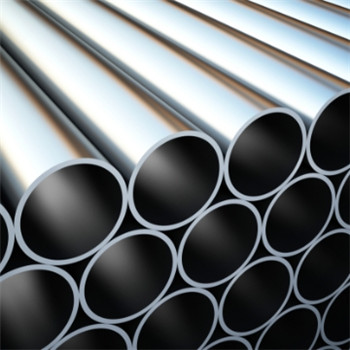 S31803/2205 Duplex Stainless Steel Seamless Tube
FOB Price: US $ 2500-9000 / Ton
Min. Order: 1 Ton
Type: Seamless
Technique: Cold Drawn
Material: Stainless Steel
Surface Treatment: Annealed and Pickled
Usage: Pipeline Transport, Boiler Pipe, Hydraulic/Automobile Pipe, Oil/Gas Drilling, Food/Beverage/Dairy Products, Machinery Industry, Chemical Industry, Mining, Construction & Decoration, Special Purpose
Section Shape: Round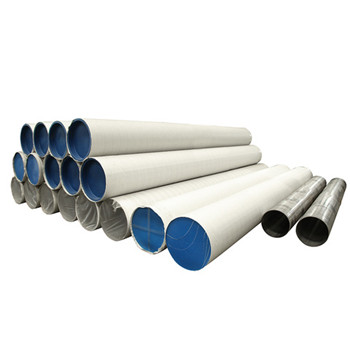 2b Ba Finish Seamless Stainless Steel Tube (904L 304 201 254SMO 2205)
FOB Price: US $ 2500-3000 / kg
Min. Order: 500 kg
Type: Seamless
Technique: Cold Drawn
Material: Stainless Steel
Surface Treatment: Polished
Usage: Pipeline Transport, Boiler Pipe, Hydraulic/Automobile Pipe, Oil/Gas Drilling, Food/Beverage/Dairy Products, Machinery Industry, Chemical Industry, Mining, Construction & Decoration, Special Purpose
Section Shape: Round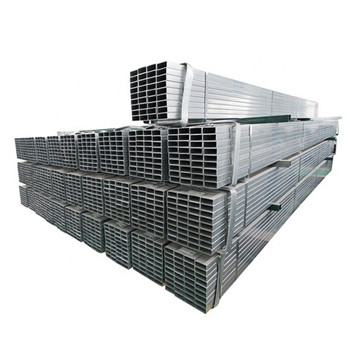 S31803/2205 Big Diameter Duplex Stainless Steel Pipe/Tube
FOB Price: US $ 1100-2000 / Ton
Min. Order: 1 Ton
Type: Alloy Steel Sheet,Plate ,Pipe,Bar,Coil
Technique: Hot Rolled
Material: 2507
Surface Treatment: Black / Peeled / Polishing / Machi
Section Shape: Round.Square.Rectangle
Place of Origin: Jiangsu, China (Mainland)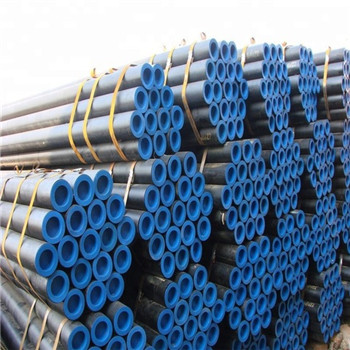 2205 2507 S32550 S32750 904L N08904 Stainless Steel Pipe / 2205 2507 Stainless Steel Tube
FOB Price: US $ 690-1100 / Ton
Min. Order: 10 Tons
Type: Seamless
Technique: Hot Rolled
Material: Stainless Steel
Surface Treatment: Polished
Usage: Pipeline Transport, Boiler Pipe, Construction & Decoration
Section Shape: Round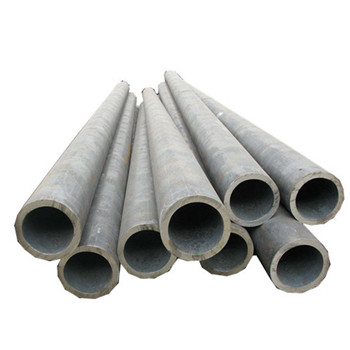 Saf 2205 Super Duplex Stainless Steel Poles Tubes
FOB Price: US $ 25-30 / Meter
Min. Order: 600 Meters
Type: Welded
Technique: EFW
Material: Stainless Steel
Surface Treatment: No.1,No.4,2b,Ba,Hl,8K,Polish,Pickling
Usage: Pipeline Transport, Boiler Pipe, Oil/Gas Drilling, Food/Beverage/Dairy Products, Machinery Industry, Chemical Industry, Mining, Construction & Decoration, Special Purpose
Section Shape: Round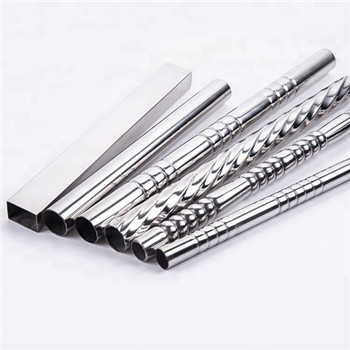 ASTM 201 / 202 / 304 / 304L 316 / 316L / 310S / 321 / 410 / 420 / 430 / 904L / 2205 / 2507 Stainless Steel Pipe Tube
FOB Price: US $ 780-2999 / Ton
Min. Order: 1 Ton
Type: Stainless Steel Pipes
Standard: 0.5-21mm
Certification: ISO, RoHS, IBR, AISI, ASTM, GB, EN, DIN, JIS
Packing: Standard Exporting Worthy Package
Port: Shanghai
Production Capacity: 250000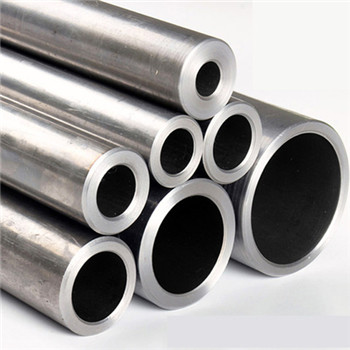 ASTM 790 2507 / 2205 / 31803 / 32750 Duplex Stainless Steel Pipe/Tube
FOB Price: US $ 580-1200 / Ton
Min. Order: 1 Ton
Type: Stainless Steel Pipes
Standard: ASTM, AISI, GB, DIN, EN
Grade: 2B
Certification: ISO, BV
Shape: Round
Technique: Cold Rolled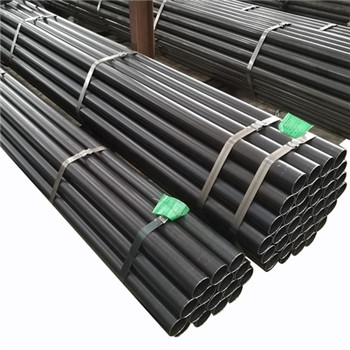 High Frequency Welding of Spiral Finned Tube 2205
FOB Price: US $ 5-8 / kg
Min. Order: 100 kg
Temperature Classification: Medium Temperature Piping
MPa Classfication: Medium Pressure Piping
Material: Stainless Steel
Standard: ASTM, GB, API, DIN, JIS
Diameter: According to Requirement
Medium: According to Requirement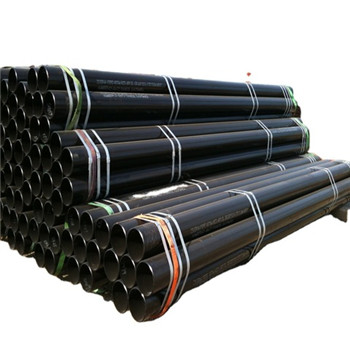 304 316L 321 2205 310 904L Stainless Steel Pipe Tube
FOB Price: US $ 1.5-100 / kg
Min. Order: 1000 kg
Temperature Classification: Low Temperature Piping
MPa Classfication: Low Pressure Piping
Material: Stainless Steel
Standard: ASTM, GB, DIN, JIS
Diameter: 10-377mm
Medium: Liquid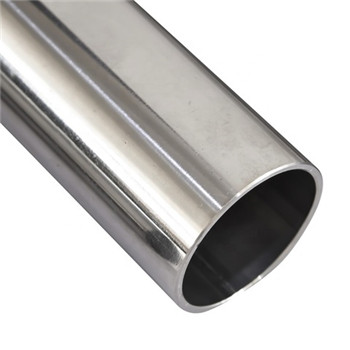 201 304L 316L 309S 310S 2205 Seamless and Welded Stainless Steel Pipe Tube
FOB Price: US $ 1490-1690 / Ton
Min. Order: 1 Ton
Type: Seamless Pipe, Welded Pipe ,Stainless Pipe Tube
Technique: Hot Rolled Cold Rolled Cold Drawing Extrusion
Material: Carbon Steel ,Alloy Steel ,Stainless Steel
Surface Treatment: Galvanized or According to Customer's Requirement
Usage: Pipeline Transport, Boiler Pipe, Hydraulic/Automobile Pipe, Oil/Gas Drilling, Food/Beverage/Dairy Products, Machinery Industry, Chemical Industry, Mining, Construction & Decoration, Special Purpose
Section Shape: Round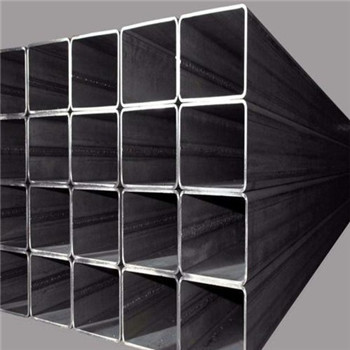 Stainless Steel Seamless Pipe/Tube of 2205 High Quality
FOB Price: US $ 3500-5000 / Ton
Min. Order: 1 Ton
Type: Stainless Steel Pipes
Standard: ASTM, AISI, GB
Grade: Duplex
Certification: ISO, AISI, ASTM, GB
Shape: Round
Technique: Hot Rolled/ Cold Rolled
321/310 /304/316L/2205/410 /416 Seamless Stainless Steel Pipe/Tube with Large in Stock
FOB Price: US $ 1000-3000 / Ton
Min. Order: 1 Ton
Type: Seamless
Technique: Cold Drawn
Material: Stainless Steel
Surface Treatment: Oiled
Usage: Food/Beverage/Dairy Products, Construction & Decoration, Special Purpose
Section Shape: Round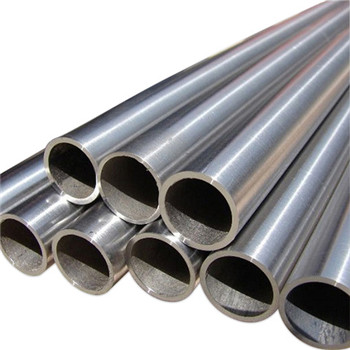 Duplex 2205 Cylinder Steel Tube for Trailer Oil Cylinder
FOB Price: US $ 1-1.5 / KG
Min. Order: 100 KG
Material: Carbon Steel
Usage: Cylinder
Structure: Piston Cylinder
Power: Hydraulic
Standard: Standard
Pressure Direction: Double-acting Cylinder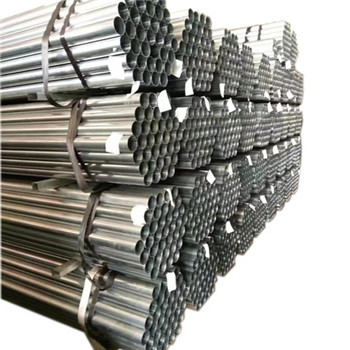 2205 S32750 Duplex Stainless Steel Pipe Seamless Tube Price
FOB Price: US $ 1000-2500 / Ton
Min. Order: 1 Ton
Type: Seamless
Technique: ERW
Material: Stainless Steel
Surface Treatment: Polished
Usage: Pipeline Transport, Boiler Pipe, Hydraulic/Automobile Pipe, Oil/Gas Drilling, Food/Beverage/Dairy Products, Machinery Industry, Chemical Industry, Mining, Construction & Decoration, Special Purpose
Section Shape: Round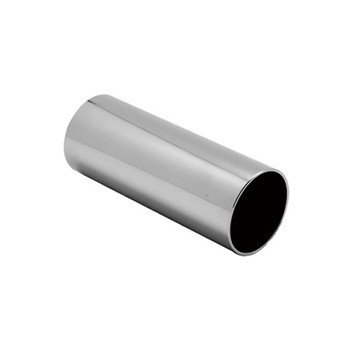 Welded 201 2205 2507 Stainless Steel Pipe Tube
FOB Price: US $ 690-1100 / Ton
Min. Order: 10 Tons
Type: Welded
Technique: Hot Rolled
Material: Stainless Steel
Surface Treatment: Copper Coated
Usage: Pipeline Transport, Boiler Pipe
Section Shape: Round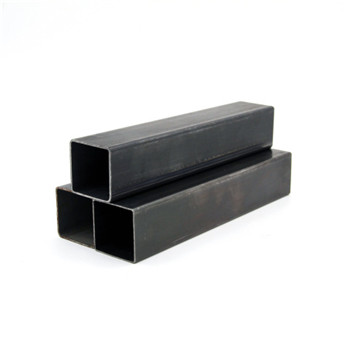 1 High Quality Duplex 201 304L 316L 309S 310S 2205 Seamless and Welded Stainless Steel Pipe Tube
FOB Price: US $ 1800-1980 / Ton
Min. Order: 5 Tons
Type: Seamless
Technique: SAW
Material: Stainless Steel
Surface Treatment: Bare, 3lpe/ Epoxy Painting/Fbe Coating
Usage: Pipeline Transport, Boiler Pipe, Hydraulic/Automobile Pipe, Oil/Gas Drilling, Machinery Industry, Chemical Industry, Mining, Construction & Decoration, Special Purpose
Section Shape: Round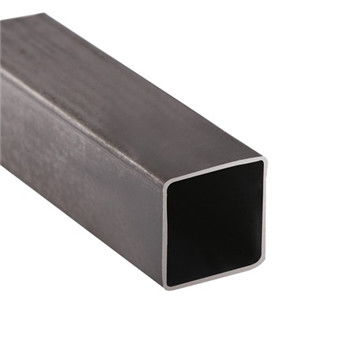 2b Ba Finish SUS 2507 2205 Stainless Steel Square Tube for Furniture
FOB Price: US $ 3200-3800 / Ton
Min. Order: 1 Ton
Type: Stainless Steel Pipes
Standard: ASTM, AISI, GB, JIS, DIN, EN
Grade: 300 Series
Certification: ISO, RoHS, IBR, AISI, ASTM, GB, EN, DIN, JIS
Shape: Square
Technique: Cold Rolled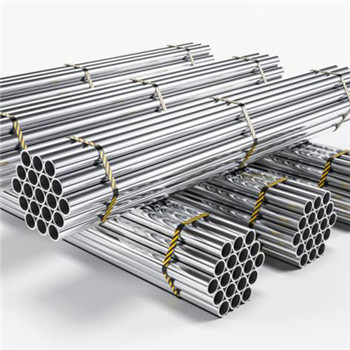 ASME SA789 Duplex Stainless Steel Tube 2205 Brushed Surface
FOB Price: US $ 859-3239 / Ton
Min. Order: 1 Ton
Type: Stainless Steel Pipes
Standard: ASTM, AISI, GB, JIS, DIN, EN
Grade: 200 Series
Certification: ISO, IBR, AISI, ASTM, GB, EN, DIN, JIS
Shape: Round
Technique: Cold-Drawing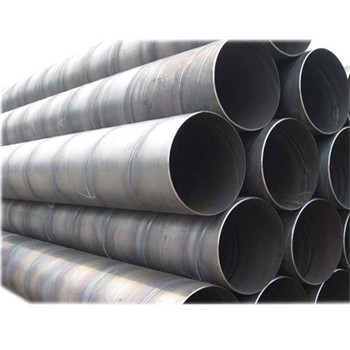 Big Diameter 2205 Duplex Stainless Steel Welded Pipe & Seamless Tube
FOB Price: US $ 2500-2800 / Ton
Min. Order: 10 Tons
Type: Seamless/Welded
Technique: Hot Rolled/Cold Drawn/ERW
Material: Stainless Steel
Surface Treatment: Polished
Usage: Pipeline Transport, Oil/Gas Drilling, Chemical Industry, Hose Clamps,Cookware,Window Channel Spacers
Section Shape: Round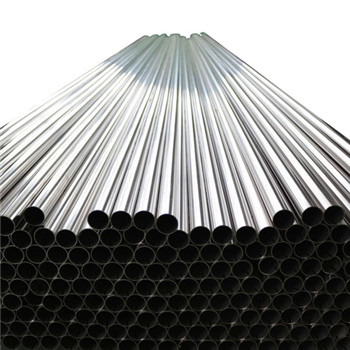 S.S Tubes and Pipes , Od 1/2″ to 48″ , 304,312,316/L, 2205 (F51,F60) 2507,F53,F55,S32760,F44, 254smo, 1.4418 (0cr16ni5mo,310S,317L,316ti,347 318,S21800,
FOB Price: US $ 1500 / Ton
Min. Order: 1 Ton
Type: Stainless Steel Pipes
Standard: ASTM, AISI, GB, JIS, DIN
Grade: 300 Series
Certification: ISO, RoHS, IBR, ASTM, GB, DIN, JIS
Shape: Round
Technique: Hot Rolled
Sourcing Guide for 2205 Tube:
Minerals and energy are of major importance to the world economy. We are here to connect global buyers with reputable and qualified China Metallurgy, mineral & energy suppliers. Buying or selling minerals has never been easier! If you are about to import 2205 Tube, you can compare the 2205 Tube and manufacturers with reasonable price listed above. More related options such as stainless steel tube, stainless steel, stainless steel pipe could be your choices too. From sourcing raw materials to launching business projects to satisfying retail demands, our role evolves to meet your 2020 current and future sourcing needs in the mineral and energy industries.